UltraScatter Advanced Instancing for Daz Studio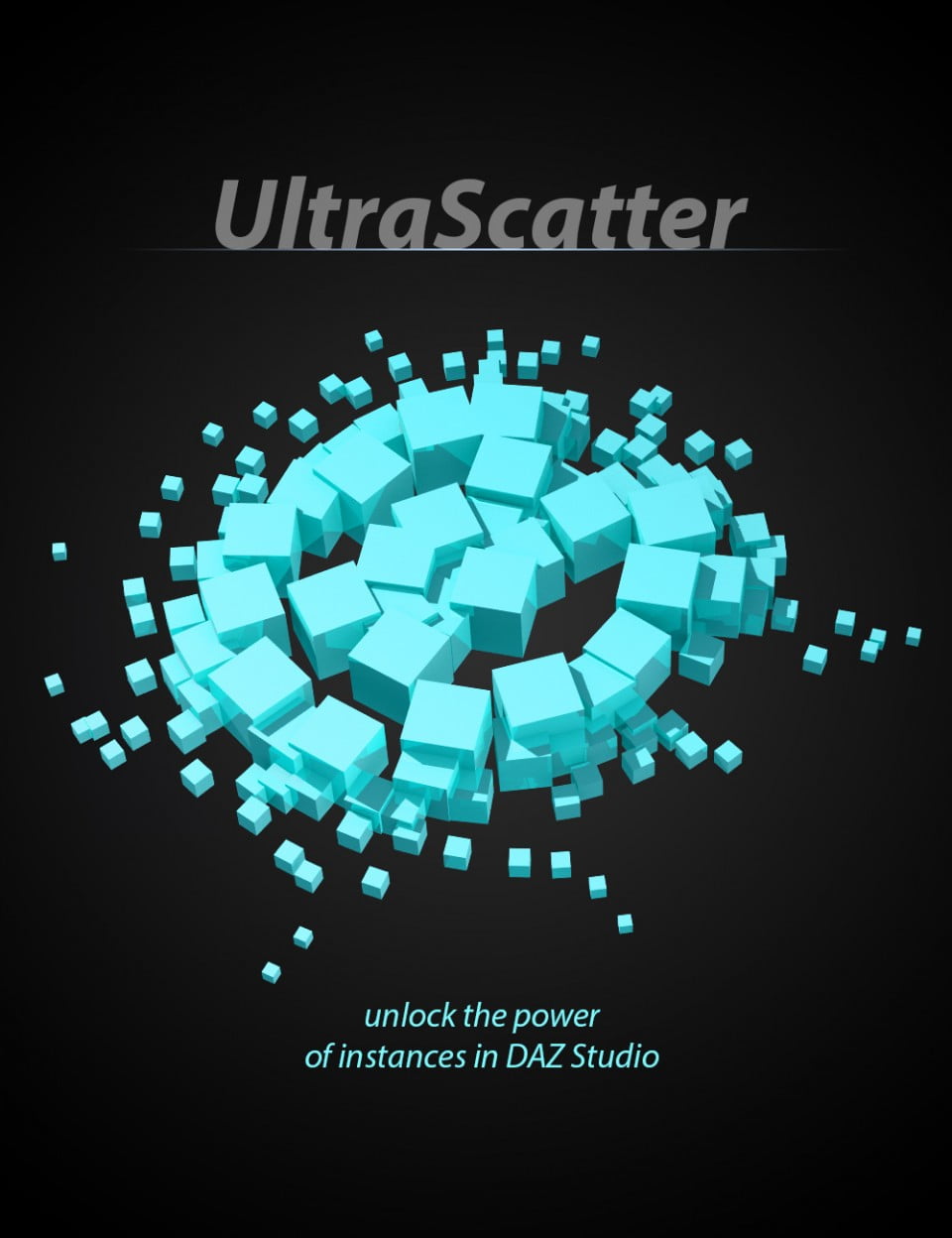 2017-07-04 – Updated to fix broken installer
UltraScatter is an advanced instancing tool for Daz Studio. Instances are somewhat like clones of objects in your scene that take up very little memory. Using UltraScatter you can place thousands of instances over the surface of another object in your scene quickly and efficiently.
UltraScatter has a large number of options for automatically setting the distribution, scale and rotation of the instances. Perfect for placing trees and plants in a landscape or populating a street with figures.
Unlock the power of instances in Daz Studio with UltraScatter.
---