Underwater Explorer Poses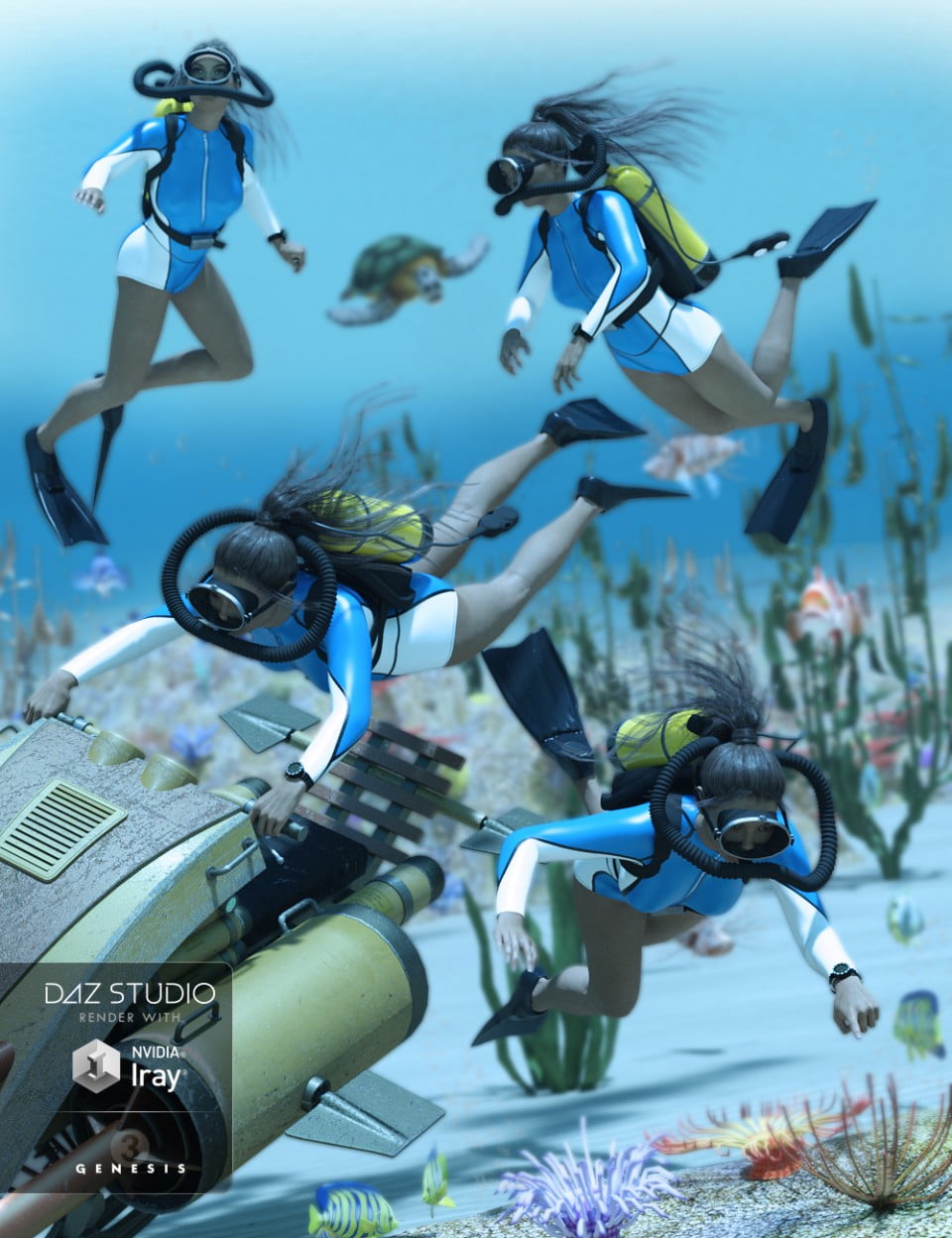 Our planet is 3/4ths covered by water. What lurks beneath the ocean's surface? Or what's in that really deep pool? Is there some forgotten treasure that needs to be brought to light? Give your Genesis 3 ladies the opportunity to check it out with these 20 underwater poses. Taken from actual scuba reference photos, these poses are an accurate depiction of the weightlessness of being underwater and moving with scuba equipment in a realistic fashion. The Hierarchical Pose Presets were designed to work in conjunction with the Vintage Diving Gear for Genesis set and with the included Wearable Preset, the gear will easily fit correctly onto your Genesis 3 Female model. (Please note – the "Mouthpiece Back" morph will need to be adjusted to move the regulator back or forward as needed, since Hierarchical Pose Presets do not include morph data. This will be the only adjustment you will need to make on the Vintage Aqualung. All other posing information for this prop are included in the HPP.)
The BYOP (Bring Your Own Props) poses are included for those who do not own or do not wish to use the Vintage Diving Gear.
As an added bonus, there is included an expression for Genesis 3 Female(s) to move her mouth into a realistic position of holding the regulator.
As always, FeralFey poses are fact checked for gravity, balance, and realism.
This product includes:
1 DSON Core Installer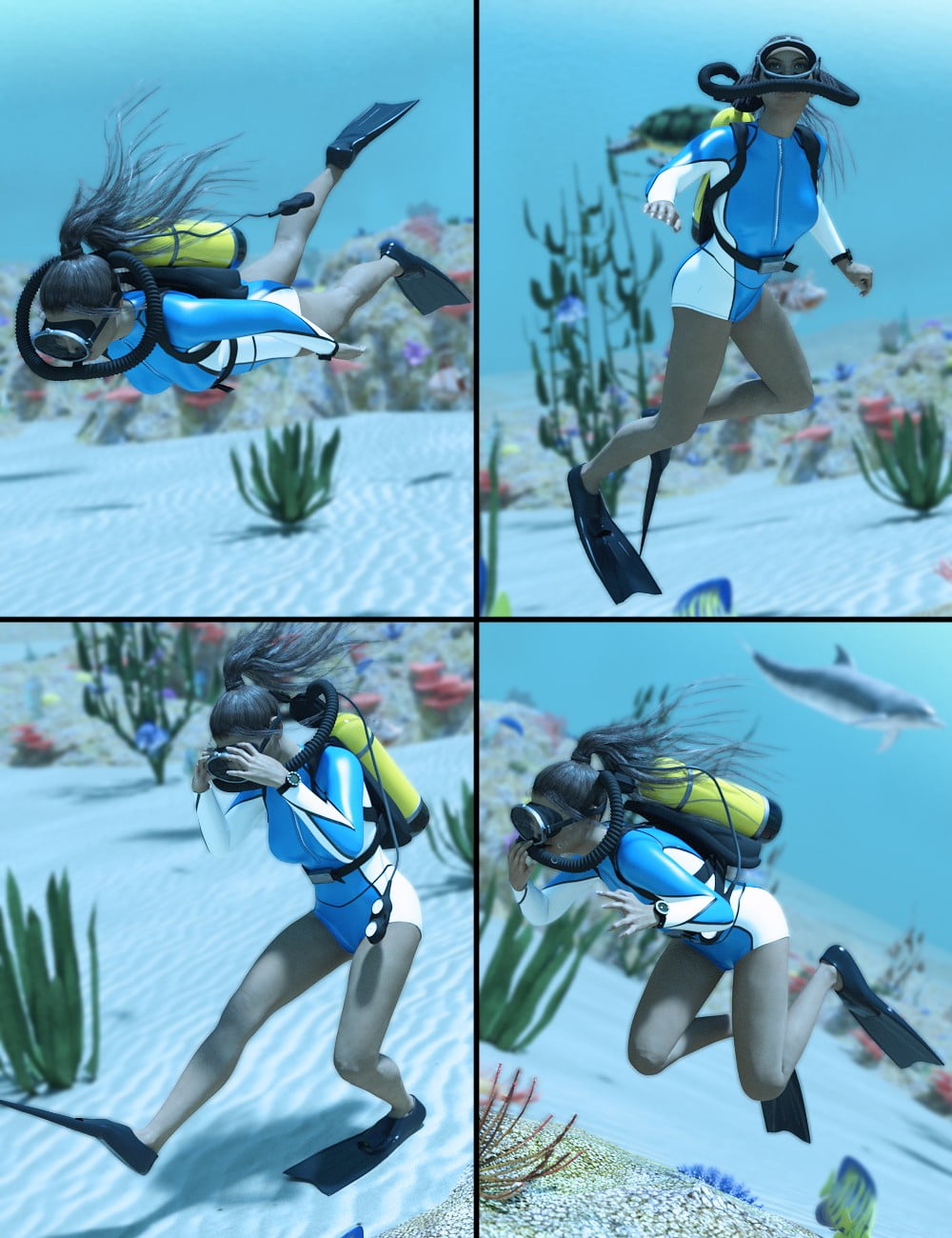 ---