Unfaithful for V4/A4/G4/PBIV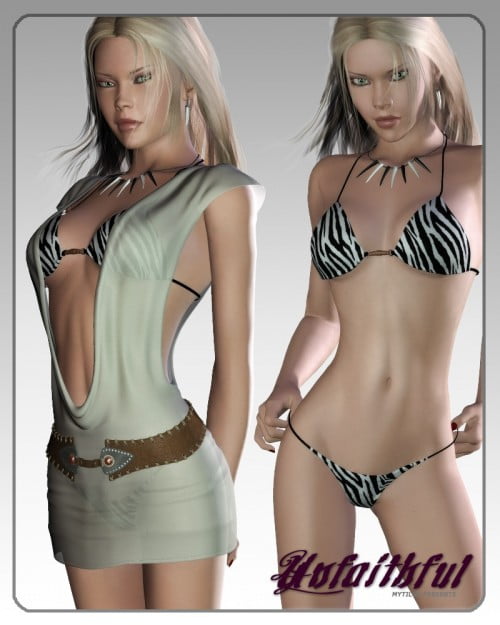 Unfaithful! A complete outfit designed for for V4, A4, G4, PBIV & Kaileena.
If you're looking for sexy, you've found it!
Unfaithful was designed to give you high quality mesh models along with multiple
dynamic morphs allowing each individual part of the outfit to follow each sassy
step V4 takes.
A cool style dress, alluring panties and brassiere, pinup-gal shoes, detailed belt
in style earrings with necklace and complete the outfit along with hi-quality
textures.
Your renders will definitely be elite and emit sensuality when V4 wears these
new threads.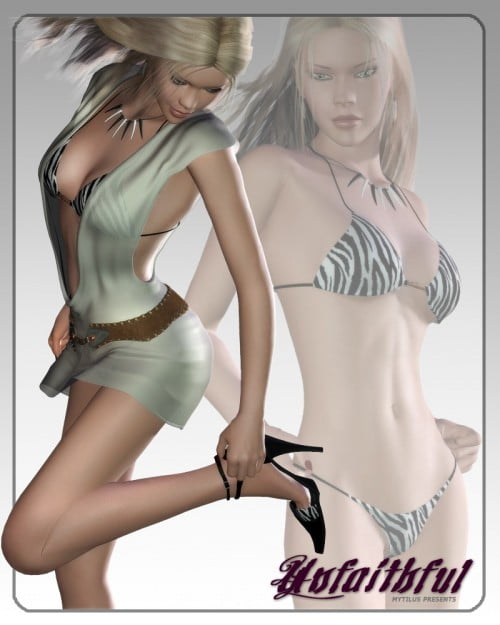 ---