Universal Wet Maps and Orcamaid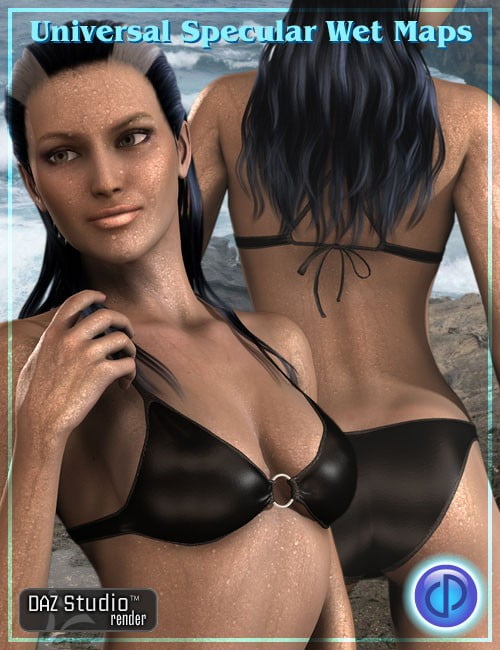 Have you ever wanted to put your favorite V4/Unimesh character in a scene with water? If the answer is yes, then this is the set for you. Whether she's dancing in the rain, just out of the shower, fresh from a dip in the pool, or playing in the ocean surf, these specular wet maps are just the thing.
They can be loaded over the top of your favorite character in Poser or DAZ Studio (or used in any 3D application that accepts specular maps) without disturbing the base, bump, etc. Basically, make any V4/A4/G4 character look wet. For more variety, you get three different sets of maps and presets (MAT poses): very wet, wet light (less drops and drips), and a drops only version.
But that's only the half of it. If you are looking for a totally unique fantasy character for ocean scenes, then you will also find great value in this set. Orcamaid is a very different kind of mermaid: sleek, toned, curvy and exotic with the markings of a killer whale and fins instead of a single tail. Her goddess-like features and bright eyes make her a real stunner – the kind that sailors dream about. But watch out – She's a killer (well, heart breaker anyway)!
This product requires:?Wet Hair?

---