UTC Victoria 4 [Face Only] Plugin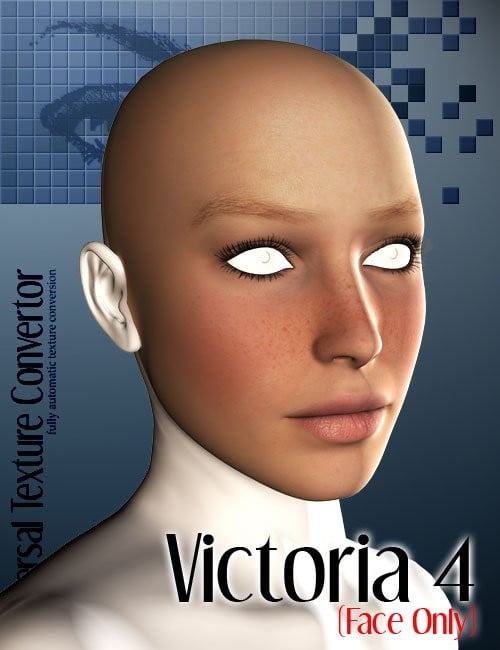 The Universal Texture Convertor (UTC) is a unique utility that automatically converts textures from one format to another depending on the installed figure plug-ins.
With this plug-in, you will be able to convert face textures between DAZ's Victoria 4 and any other installed figure plug-ins.
Note: This plugin only converts face textures (i.e. front of head). It does not include eyes/body/hands/feet/etc. conversion.
---