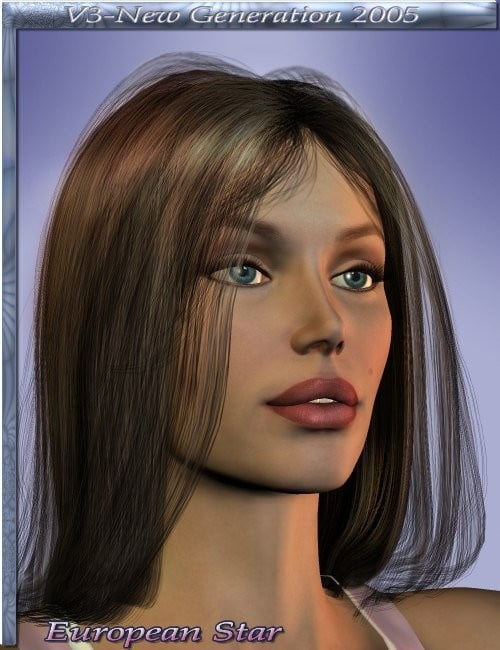 Lift yourself into a new world of ultra realistic character creation with Vicky3 New Generation 2005 V2. V3 New Gen 2005 is far more than a simple character or even a new model, she is a totally rebuilt V3 cr2 with awesome morphing power and many instant pre sets, she has over 320 amazing morphs on her head alone!!
NEW IN VERSION 2!! Vicky 3 new Gen now accepts all the Daz body and head morphs as well, this means you can now use all your favourite V3 characters with Vicky 3 New Generation, BUT!! with the added power of V3 New Generations huge onboard morph library. These morphs will enable you to create and fine tune characters like never before, you will be able to create totally individual and lifelike characters very easily. There is also a completely new section in V3 New Gens head in version 2 called "Mouth", this section includes over 20 dials that opens the mouth and parts the lips in many different ways for a whole new range of expressions and styles. There are now over 100 on board morph dials that control Vicky 3 New Generations lips and mouth alone, and this is not counting the included New Generation expression dials that have many smile and sneering expressions, and it is also not counting the Daz head morphs that can be injected into V3 New Generation for even more versatility and backwards compatibility. This will give you some idea of the character creating power of Vicky 3 New Generation!
V3 New Gen 2005 was built with extensive and realistic character creation as the primary goal. Create literally hundreds of new characters that dont have that old Vicky 3 look with total ease, or use your old Vicky 3 favourites!! BEST OF ALL!!! she costs about the same as many characters, and yet she is literally hundreds of times more powerful and versatile!!!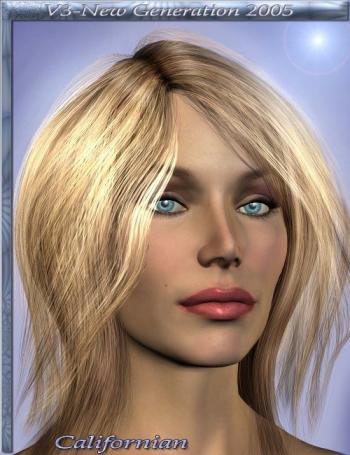 ---