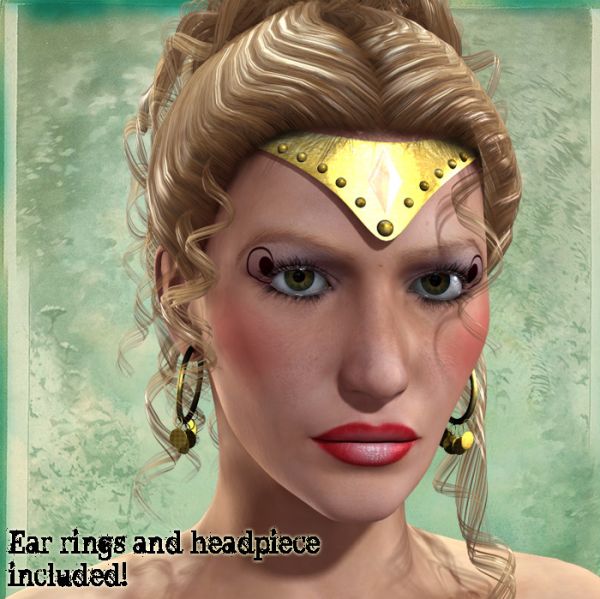 Demeter has arrived!
Meet Demeter, little sister of Hera and Zeus, Olympian goddess of harvest and fertility. This luscious beauty comes with morphs, textures, props and clothing and make up made especially for her, which make her versatily enough to be used as a benign earth-mother or a tempestuous fury. You decide!
This package includes:
– Demeter full INJ & REM (require the use the Stephanie 4 base!)
– Demeter head only INJ & REM
– Shader and no-shader basic skin options (hi resolution)
– 5 eye colour options (blue, brown, hazel, purple and turquoise)
– 6 make-up options
– Smart-propped golden ear rings worn in promos
– Smart-propped golden headpiece also worn in promos
– Dynamic caftan
– Additional pubic hair prop with 12 different options!
Demeter has been tested in Poser 7 and 8, and should also work flawlessly in Poser 6. Not tested in Daz Studio.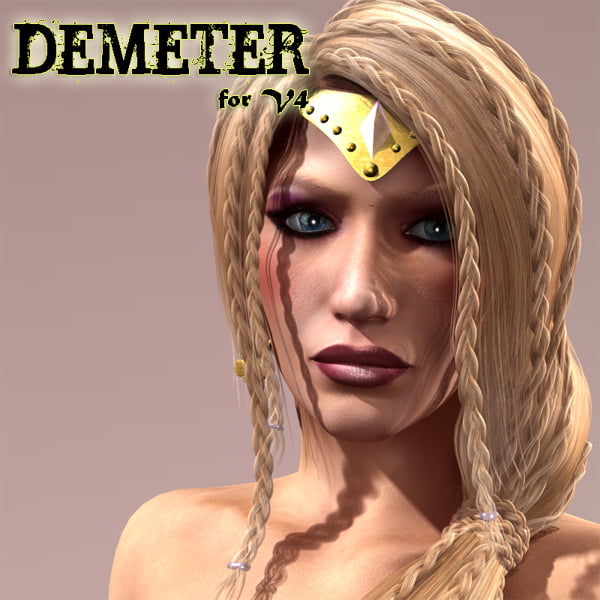 ---