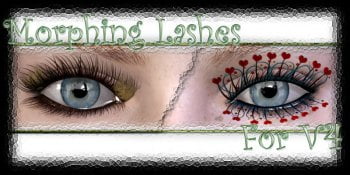 A new set of lashes for V4! These new smart propped pair of lashes are EXTREMELY versatile! They have 3 layers to make use of for exceptional detail possibilities!
Included are:
9 morphs for the lashes to change the look and shape as needed for your renders.
8 unique transmaps!
6 of the transmaps include hi-res detailed textures for a very unique feel!
These are smart propped to V4, they will work on other characters but may require some "tweaking" to fit them properly
You can also use which ever transmap is on the V4 character you are using in addition to the morphing lashes for added depth!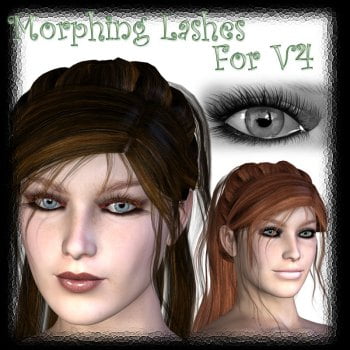 ---