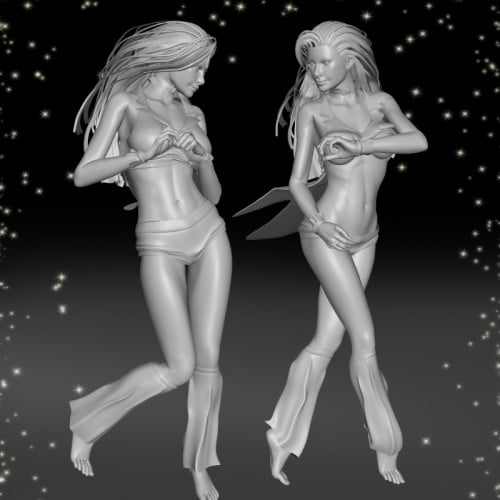 V4 Presta is a magical outfit for Victoria 4.0 and Alice 2.0. The top has been structure to give more control of the back of the outfit for better posing control and dynamic appearance.
THIS PACKAGE CONTAINS-
Choker, Gloves, Shorts, Top and Leggins
Each peice contain numerous morphs for fitting to almost any type of body.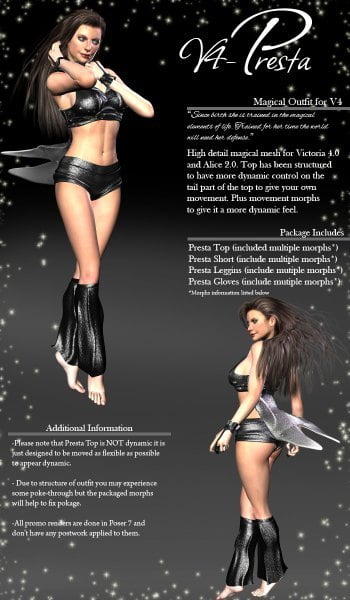 ---