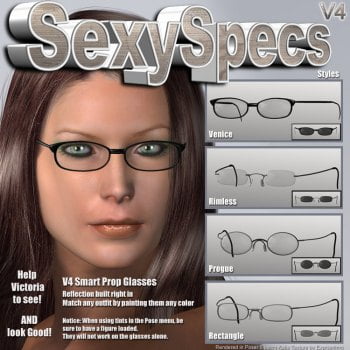 Let me introduce you to "V4 Sexy Specs." V4 Sexy Specss were carefully constructed after looking at the most modern styles of glasses available today.?You can easily paint the frames or any part of the glasses to your liking.

These styles were chosen to flatter, or just compliment any Victoria 4 apparrel out there. Each style could either go in an office or onto a spaceship.

Texture maps were dilluted and instilled right into the lenses. They can only be seen when the base color is closer to white. A black base color will make the reflection disappear.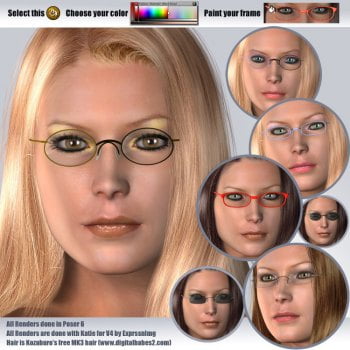 ---