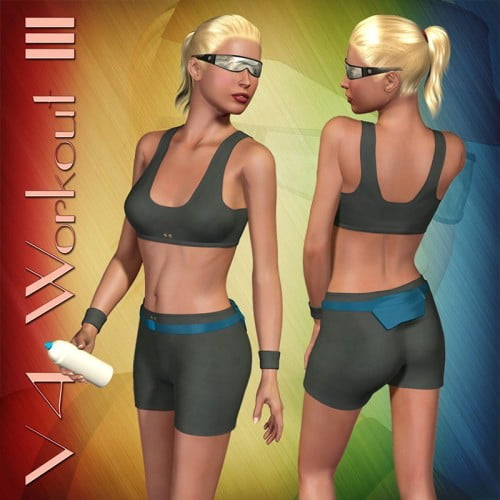 The V4 Workout 3 Outfit is an eight-piece clothing ensemble of five conforming
figures (CR2) and three accessory props (PP2) (including shoes) that will dress
your Vicky 4 character in a snazzy workout outfit.
Ideal for many different types of renders the V4 Workout 3 Outfit clothing
figures have plenty of sizing morphs (FBMs) that will allow them to fit most
any V4 character.
Everything comes as conforming figures and Poser ready props that can be
loaded from the Category menu under your Figures and Props sections.
You will need Poser 5 (or higher) and Victoria 4.2 from Daz to use this set.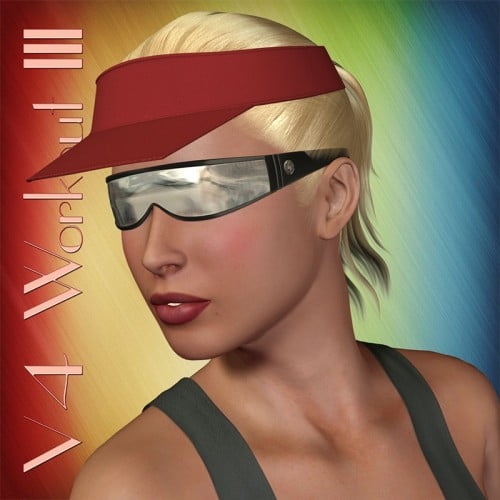 ---