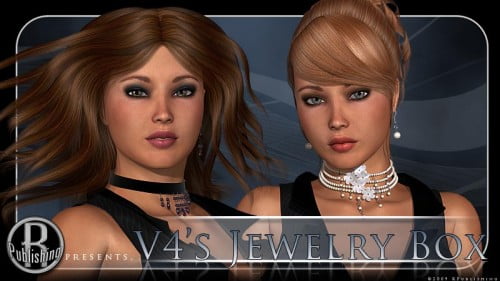 V4's Jewelry Box is a complete set of fashionable jewelry to dress up Victoria in all of your renders.
RPublishing presents V4's Jewelry Box. 30 props for V4 from necklaces and chokers to bracelets, belly rings, earrings, and
rings. The necklaces contain morphs for movement and shaping. The locket necklace opens and closes and contains 3 mats with instructions for adding your own pictures to it. With 5 necklaces/chokers, 5 pair of earrings, 3 belly rings, 2 rings and 10 bracelets, you can mix and match for unique looks.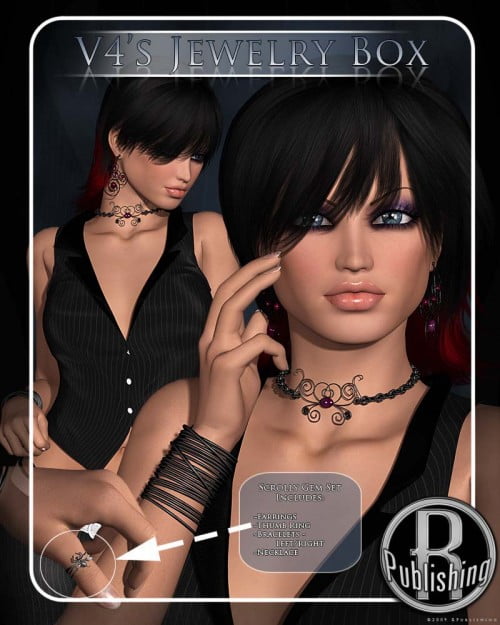 ---