V5 Merchant Essentials Eyes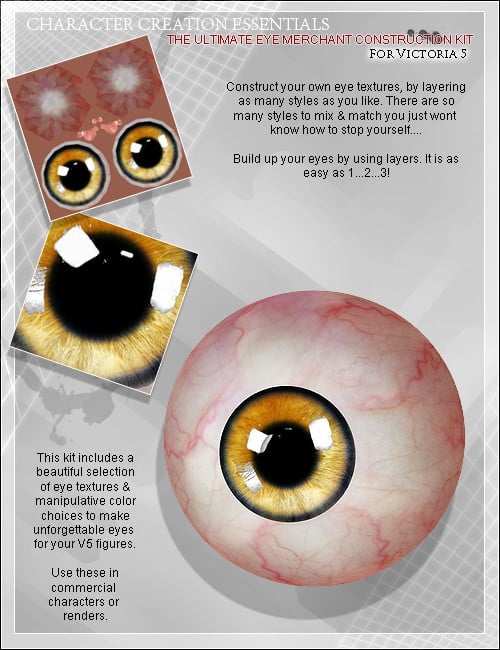 A beautiful eye construction kit for V5. The perfect eye solution for character creators or artists wanting to add a new dimension to their character renders.
It's as easy as 1…2…3! Simply pick from the selection of eye elements included and build layer by layer stunning, show stopping eyes.
These can be used in commercial artwork, free artwork & commercial character creation.This resource has been specially created for use on V5s' UVMaps, but with some subtle adjustment it could be easily used for eyes for Aiko3/4, M3/M4 and V3/4.
?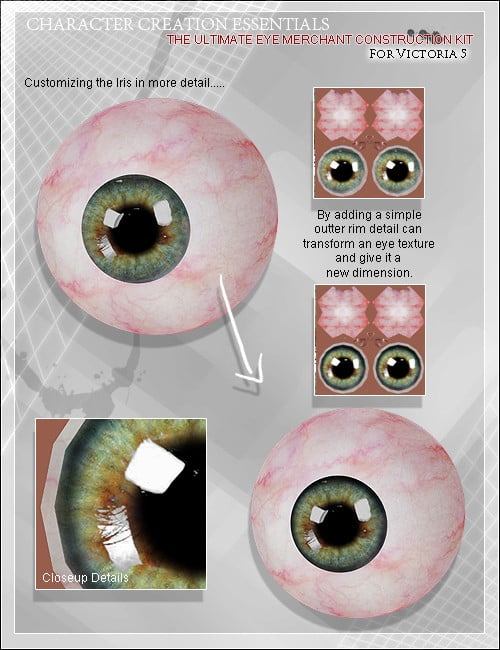 ---