Valentina Lingerie for La Femme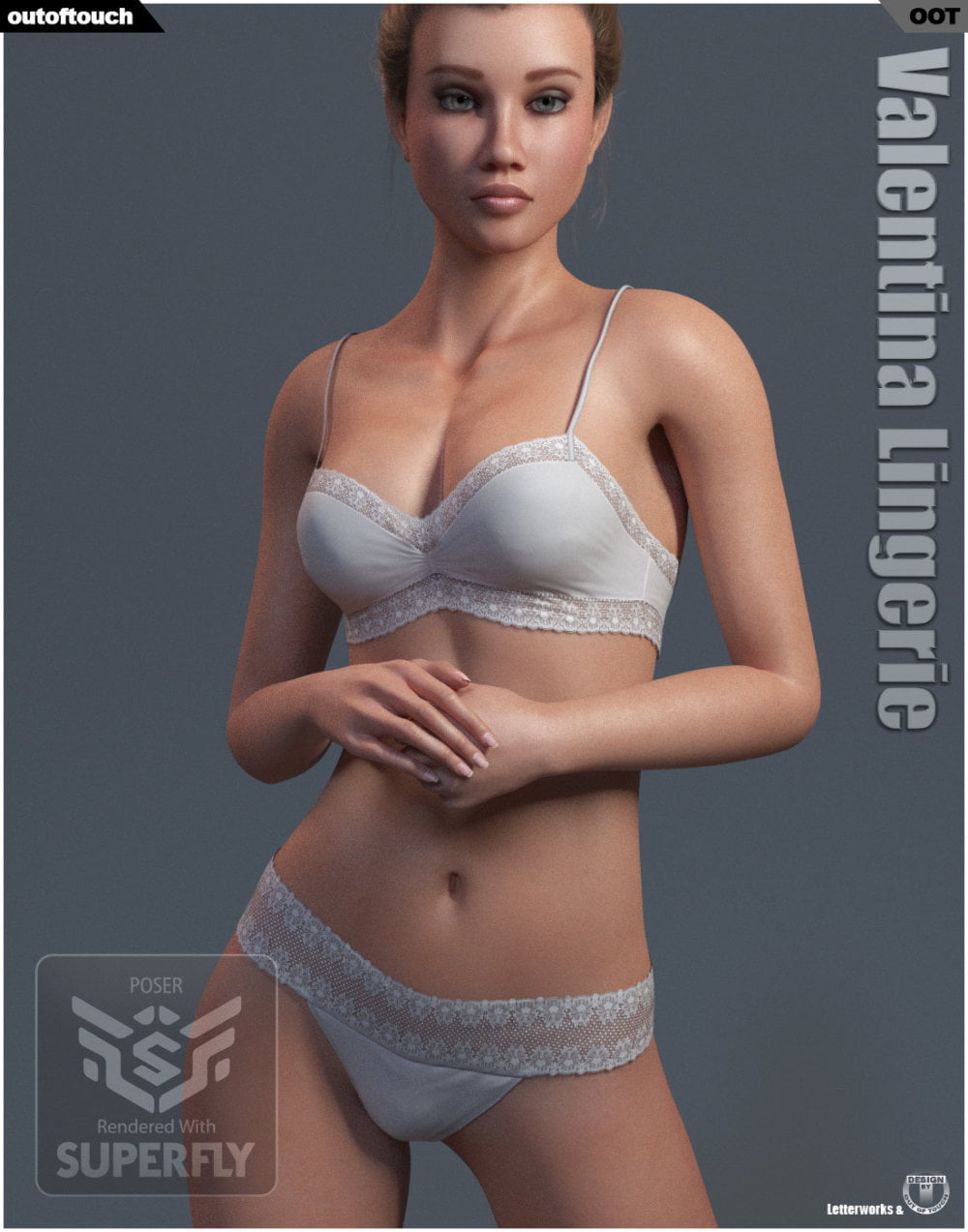 ---
Valentina Lingerie for La Femme
Valentina Lingerie for LaFemme
The Valentina Lingerie is a high quality conforming lingerie for LaFemme by RPublishing.
Poser rigging by Letterworks. Modelling, morphing and texturing by outoftouch.
All outfit parts come with pre-installed refined morphs for high quality cleavage and glutes crease. Also included is morph support for the Body Kit by Deecey and the Femme Fatale bodymorphs by Blackhearted. Please see morph list below for a full list of supported morphs.
All outfit parts come with high quality simulated undressing morphs for extra realism.
Material files are optimized for Poser 11 SuperFly.
---
0 GRATEFUL MEMBERS
---