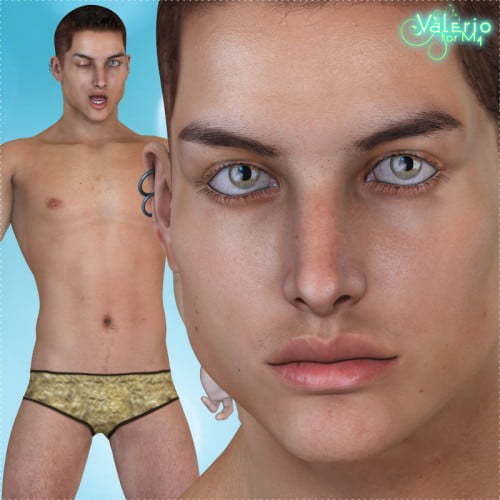 Welcome Valerio, a handsome and sexy dude for your Poser Runtime. He's tanned and has his own range of underwear as well as his own denim shorts.
He has his own hair on texture but comes also with non-hair options. If you use the goatee or moustache included you will get a whole new character as you can see on the promotional renders.
All in all he is a whole lot of fun to toy or work with. Textures are as always high resolution, no merchant resourse was used as I build his textures from scratch.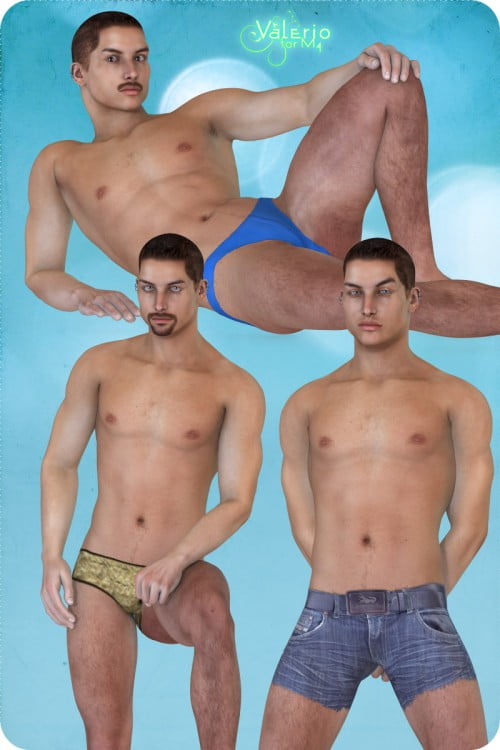 ---