Vampire and Hunter BONUS – Poses for Michael 7 and Victoria 7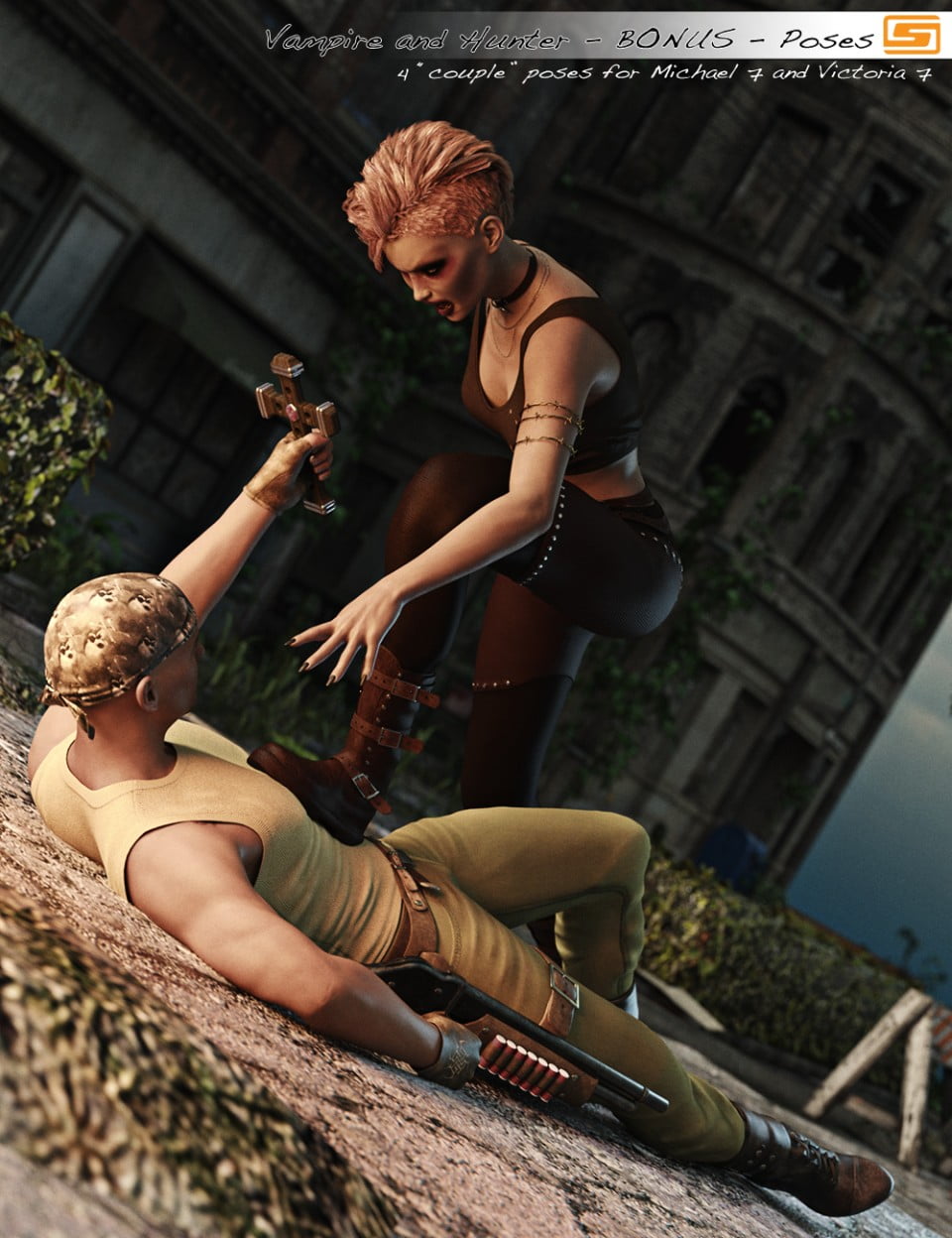 It's getting serious – your Vampire and Hunter (Victim) are having contact!
This is a movie inspired set of 4 couple (Vampire and Hunter/Victim) poses for your action scenes.
This poses are designed for Victoria 7 being the Vampire and Michael 7 the Hunter/Victim – with adjustments, these poses can also be used with other Genesis 3 Male(s) / Genesis 3 Female(s) characters.
Included are the mirrored versions of each pose set. Some poses may need to disable limits.
Characters, hairs, clothes, props are not included!
This product includes:
1 DSON Core Installer
---