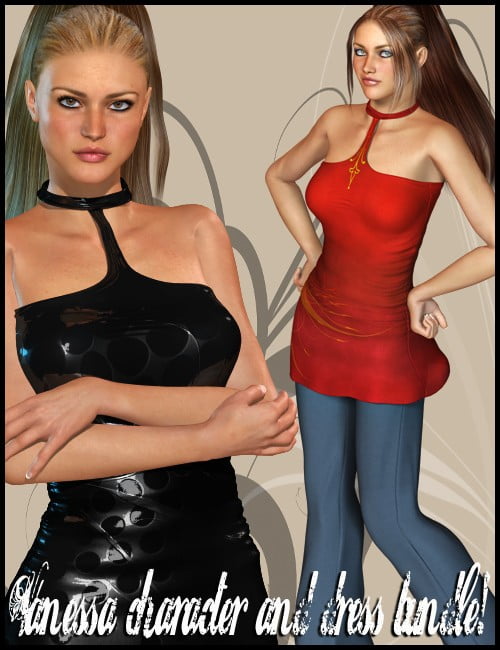 Vanessa Character and Hair:
Vanessa is a beautiful photo-realistic character with highly detailed skin, perfect for close-up renders. Her eyes use artificial reflections for more realism. A very versatile pack with three custom morphed face and body options, three lingerie 2nd-skins, makeup, a ponytail and much more!
A complete set that will change the look of Victoria 4 and make your renders come to life! Also included special skin shaders for Poser and DAZ Studio and a light set for DAZ Studio.
Vanessa Dress:
Perfect girls needs perfect attire. 4blueyes proudly presents Vanessa Dress for Victoria 4 – sweet little number to complement exquisite beauty of the most beautiful virtual girl to date – Vanessa for V4. From rave parties to quiet walks in the park – this dress fits every occasion! Sexy, colorful latex shaders, regal reds or blood-drenched fabrics – you get to choose. Numerous morphs included to support your favorite character body shapes.
This Bundle includes:
Vanessa for V4
Vanessa Dress V4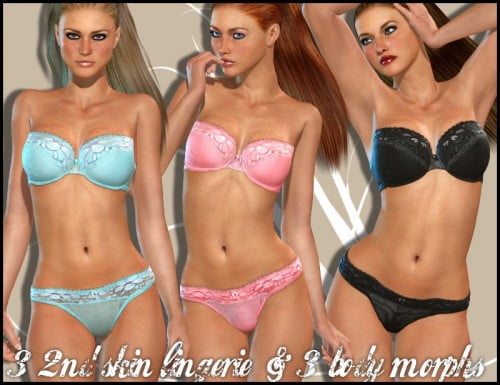 ---