Varied Round Watches for Round Wristwatch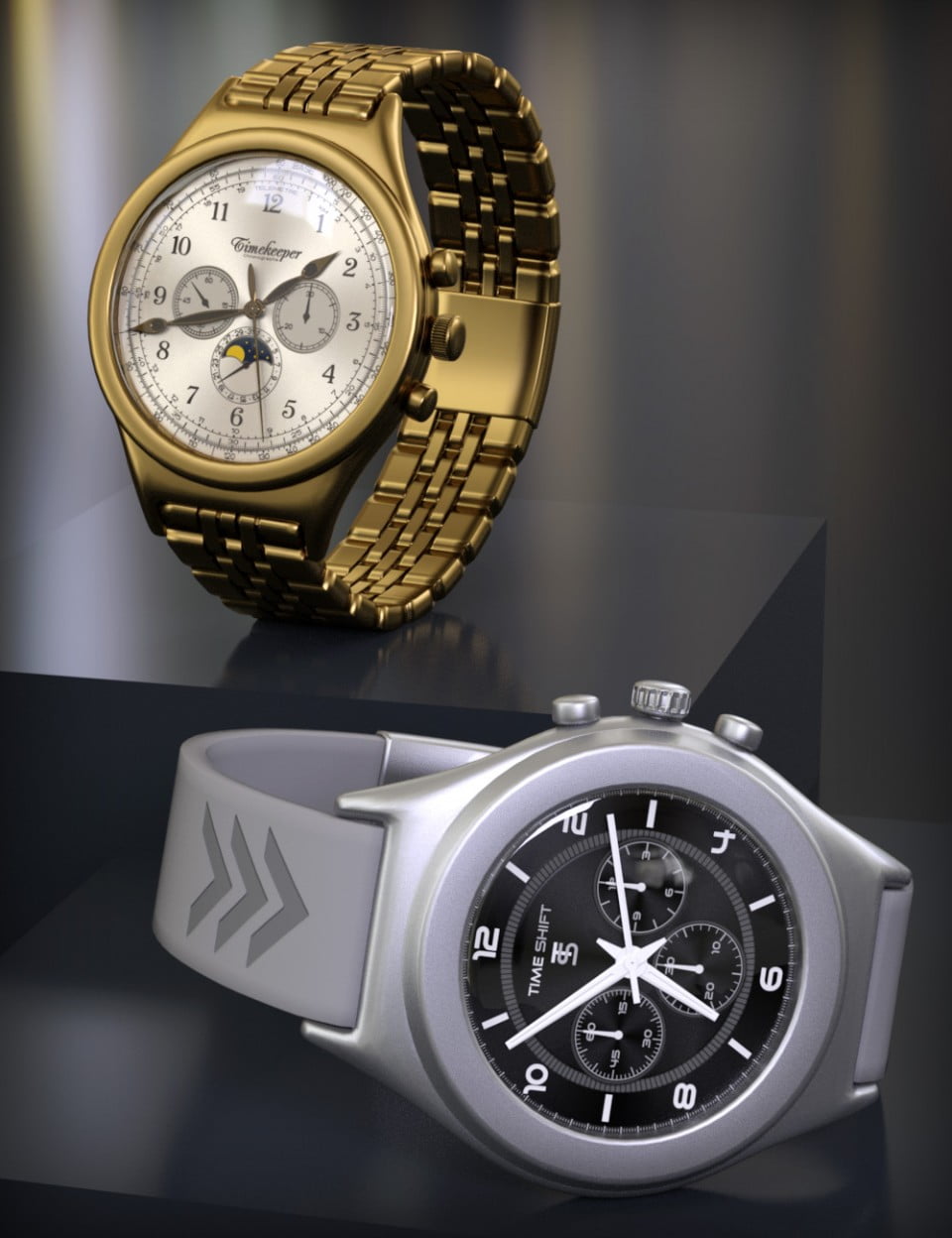 Your watches get even more versatile with this ultimate add-on pack!
Five brand new styles in three colors each, combined with new shape presets and lots of options for the wrist straps, will offer you dozens of interesting combinations.
This add-on works for both the Genesis 2 Male and the Genesis 3 Male version of the Round Wristwatch Pack.
This product includes:
1 DSON Core Installer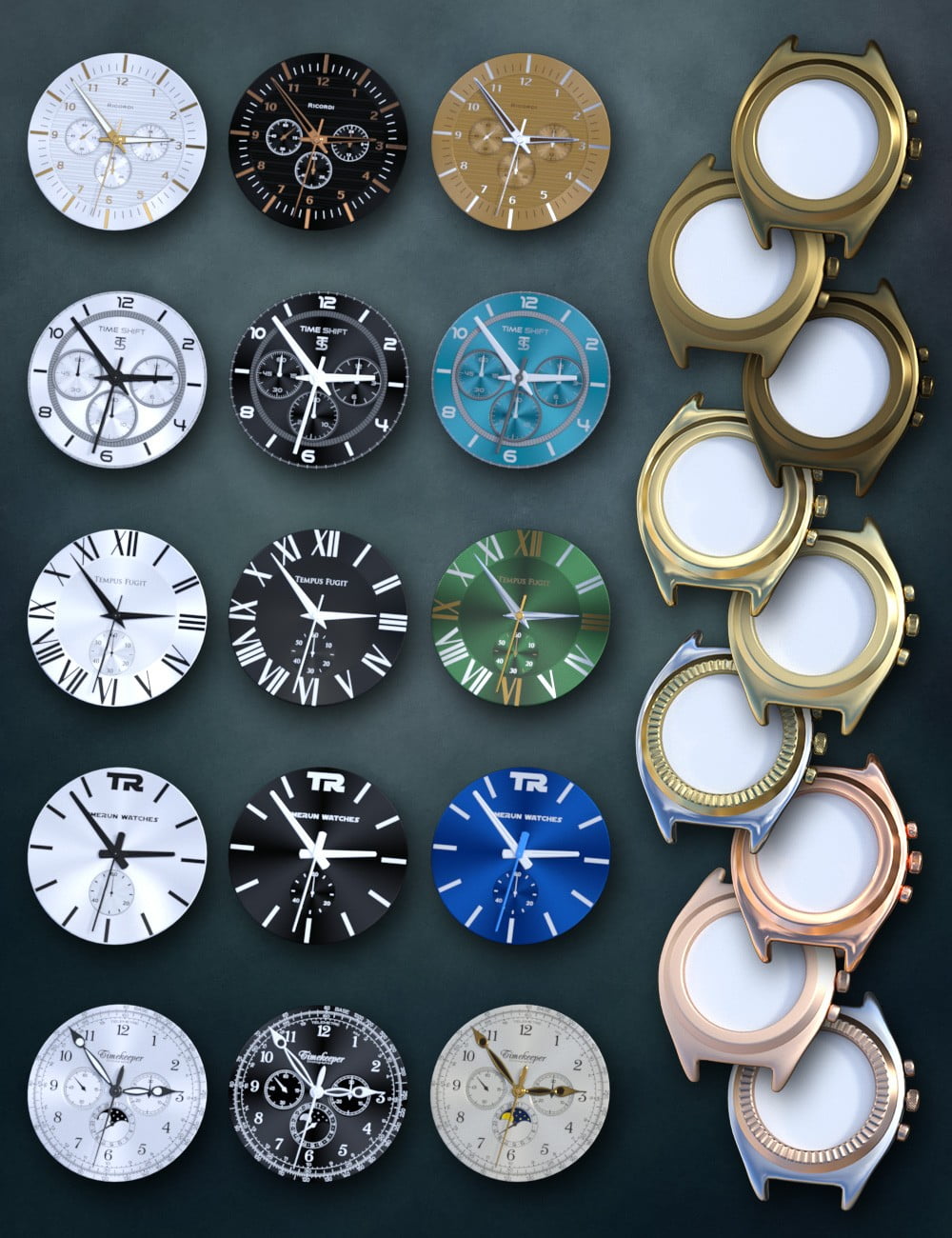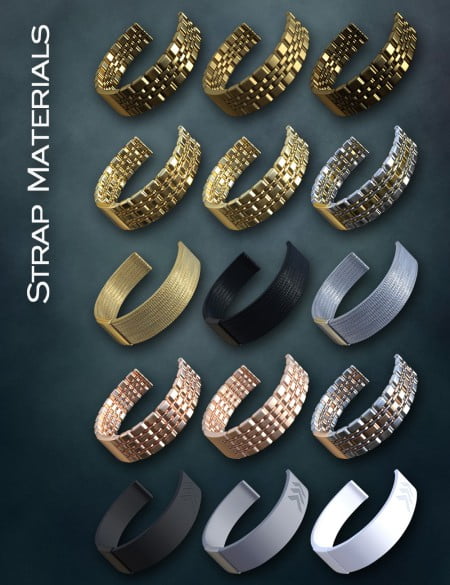 ---