VH Nathalie for Victoria 4.2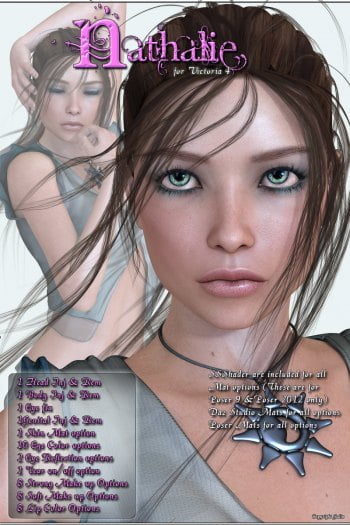 Nathalie is a Beautiful Character Created for Victoria 4.2
She Comes with 3 Mat Options..Ssshaders mats for Poser pro 2012 & Poser 9,
Poser Normal Shader mats & Daz Studio Shader mats
And loads of other beautiful options…
Check her out!
Rendersettings for Poser Pro 2010 & 2012, Poser 8 & 9, Daz studio 4 & Daz Studio 3 are included in this package.
Rendersettings are very important to get the sharp, clear and detailed render.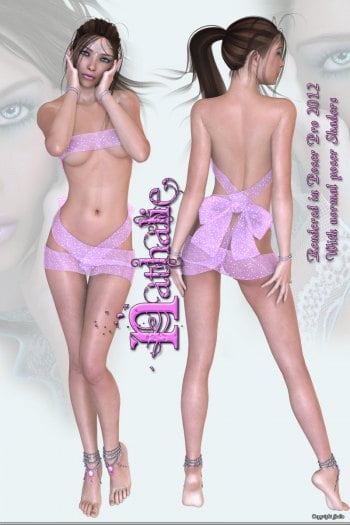 ---