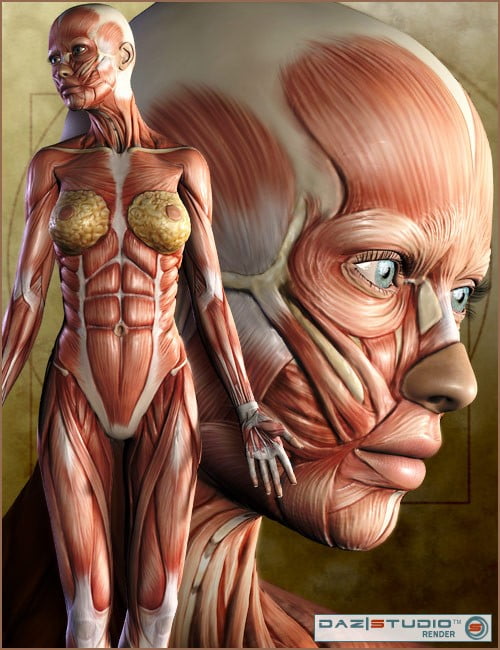 These new, amazingly detailed Muscle Maps will give V4 a whole new dimension. Whether you are doing medical research on the muscle structure, artistic research, or rendering horror images, these accurate maps will be a tremendous aid.
Use these texture, bump, specular and displacement maps for V4's head, limbs, and torso. Also included are MAT presets for DAZ|Studio and Poser 5-7 to apply or remove textures, bumps, or displacement maps.
Note: Special thanks to Stonemason for his contribution to the Muscle Maps product.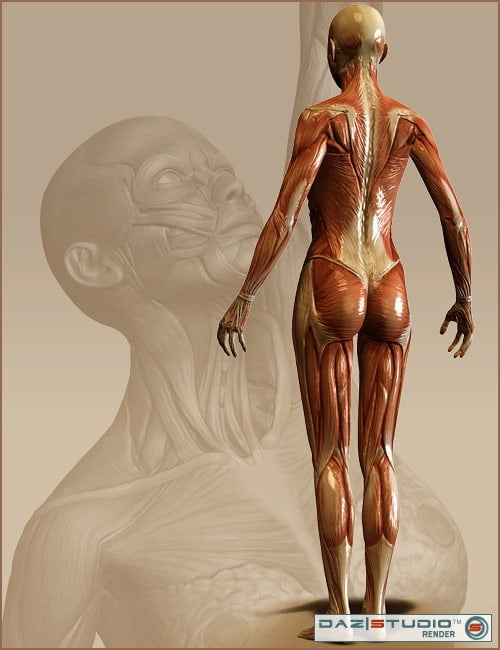 ---