Victorian Innocence: Bundle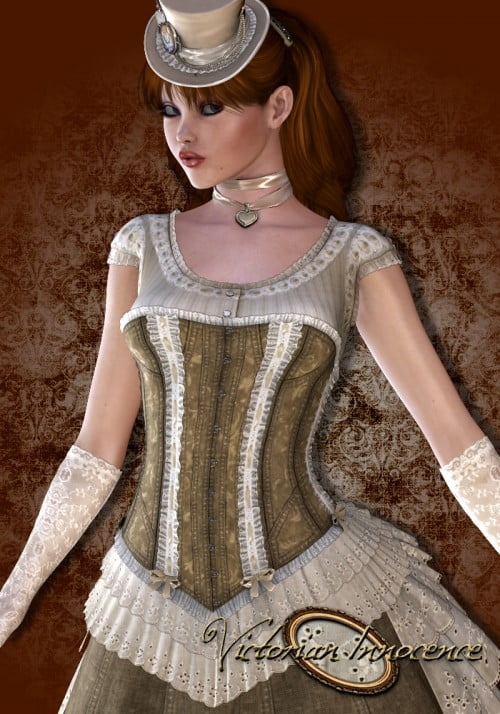 Included in this Victorian Innocence: Bundle are the contents of:
Victorian Innocence Base Outfit
Victorian Innocence Accessories
Victorian Innocence Underpinnings
Return to a time when the unspeakable, the unmentionable?the Risqu?, was truly innocent. A flash of ankle, a glimpse of petticoat, a hint of chemise… Back to the days when 'sexy' was a fully clothed woman in her boudoir, lounging in her under things before getting dressed.
Mixing Clothing Pieces:
The pieces of the Victorian Innocence Series are intended to work together as a wardrobe with a few exceptions.
The Long Camisole is NOT intended to work underneath the corset. That's what the Short Camisole is for.
Both Camisoles' ruffles will conflict with the corset's top ruffle. You'll need to use the morphs included to either hide one or the other
Apply the CorsetFit morph to the clothing item you are trying to fit under the corset before adding further morphs like hide lace. The Fit morphs already have these applied to necessary pieces and additional remove morphs may cause unexpected results.
The Panties are NOT intended to be worn under either of the bloomers.
The Stockings will work under both sets of bloomers however the bows on the Stockings must be removed using the morph.
The Sleeves will not work over the Gloves. However if you hide the shoulder and forearm groupings you should be able to fit the wrist of the sleeves over the gloves.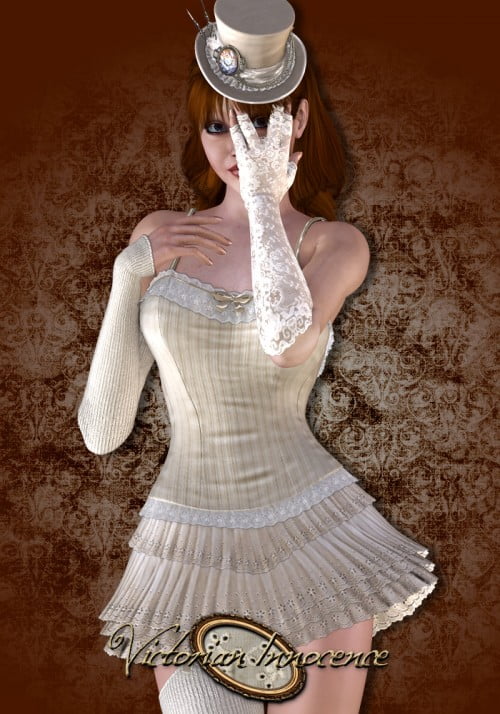 ---