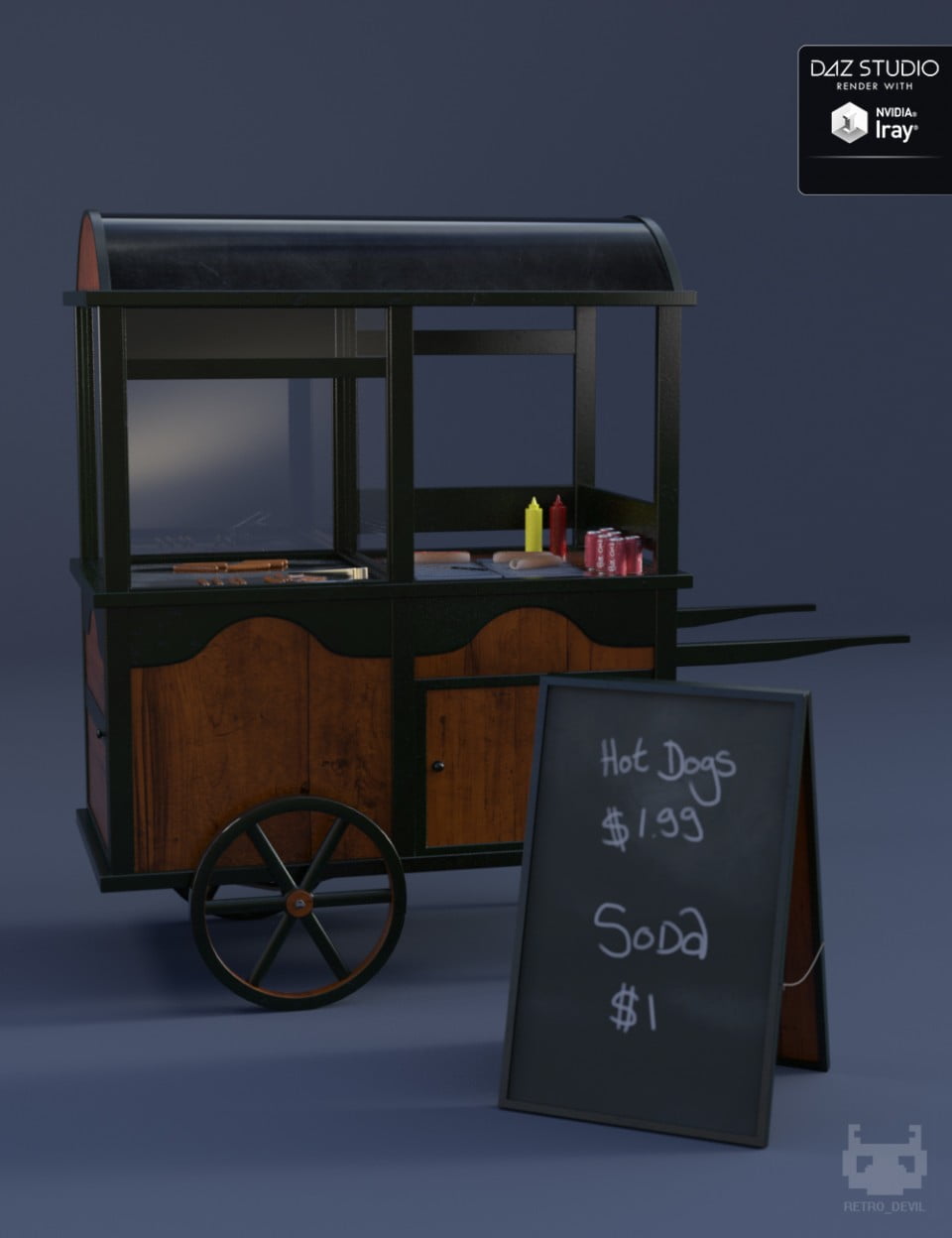 This vintage style hot dog cart is perfect for adding to your summertime scenes.
Placed on a city street corner or at a county fair the hot dog cart is a great place for your characters to grab a snack and have fun.
The cart comes complete with Iray and 3Delight shaders and several additional props including Hot Dog and Bun. Sauce bottles and soda cans. The doors on the cart open using a slider, one door reveals a shelf for storing your props on the move and the other door reveals the gas cylinders required for the hot plate.
All props can be moved and hidden if you want to, as well as loaded separately so they can be used independently in others scenes.
This product includes:
1 DSON Core Installer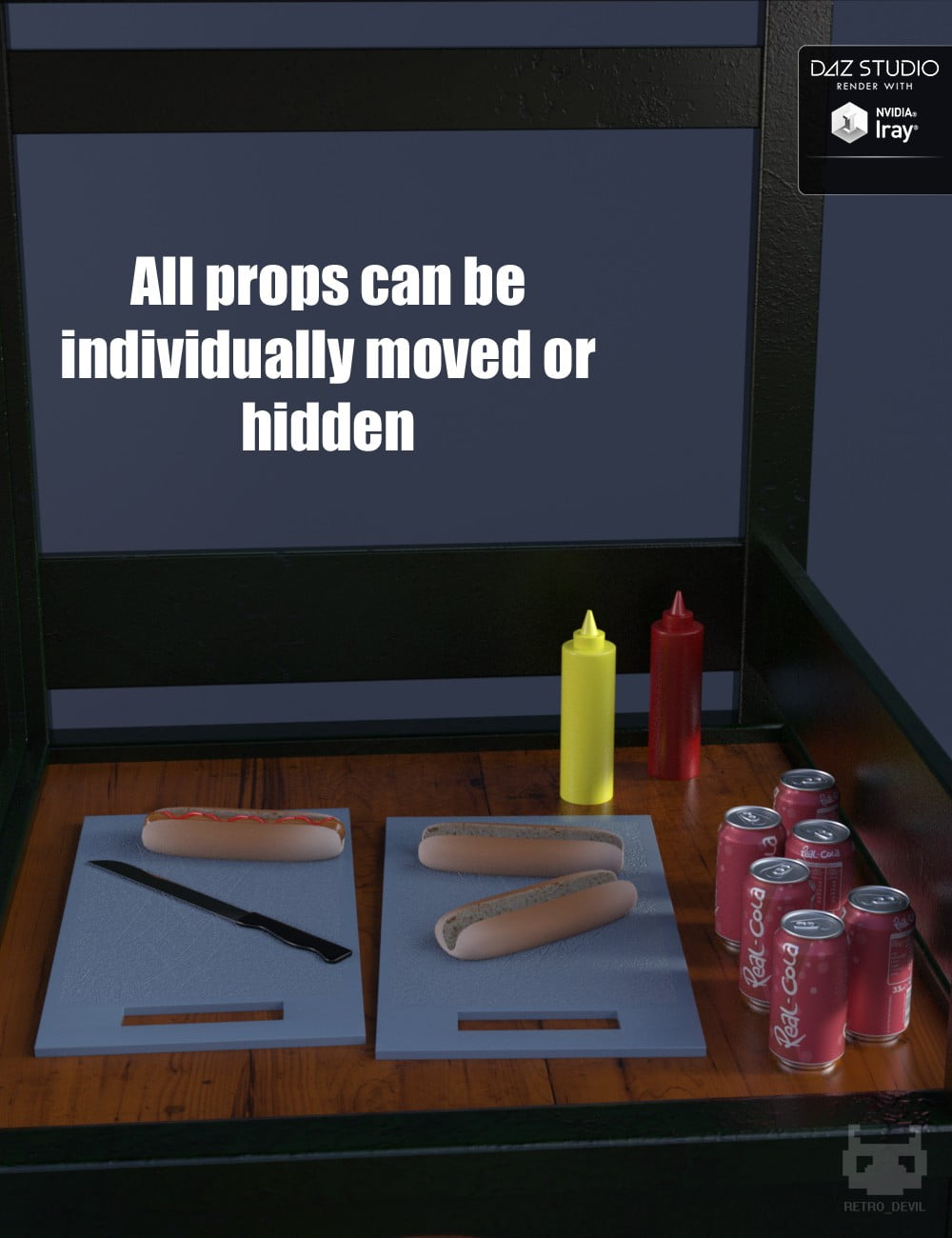 ---