Take a trip back in time, or anywhere else, with this sleek set of vintage luggage. Included in this four piece set is a large suitcase, a smaller suitcase, a briefcase and a train case, perfect for carry-on. Each piece is detailed in a two-tone worn leather outside, with a light blue interior lining, accented by either gold or black metal hardware, including corner guards to protect from bumps.
Each suitcase opens and closes fully, has rotating handles, and latches that open and close individually and also open automatically when the lid is opened.
Careful UV mapping allows the same sized pattern on each piece of luggage and can use any tiled texture, inside or out. Templates have been provided for easy texture mapping.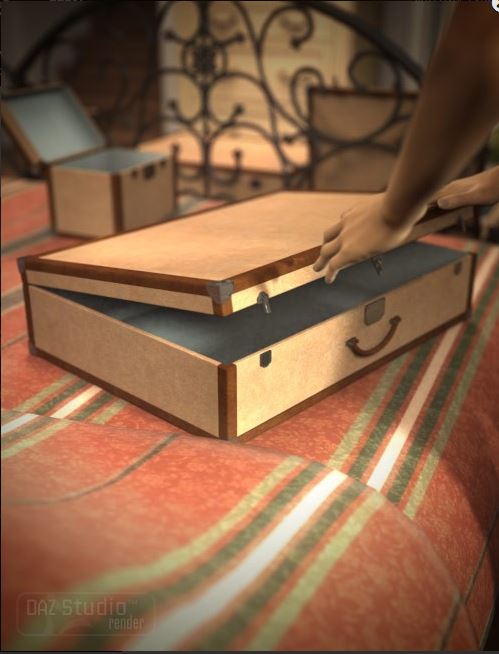 ---