Violin Soul Outfit For Genesis 3 Female(s)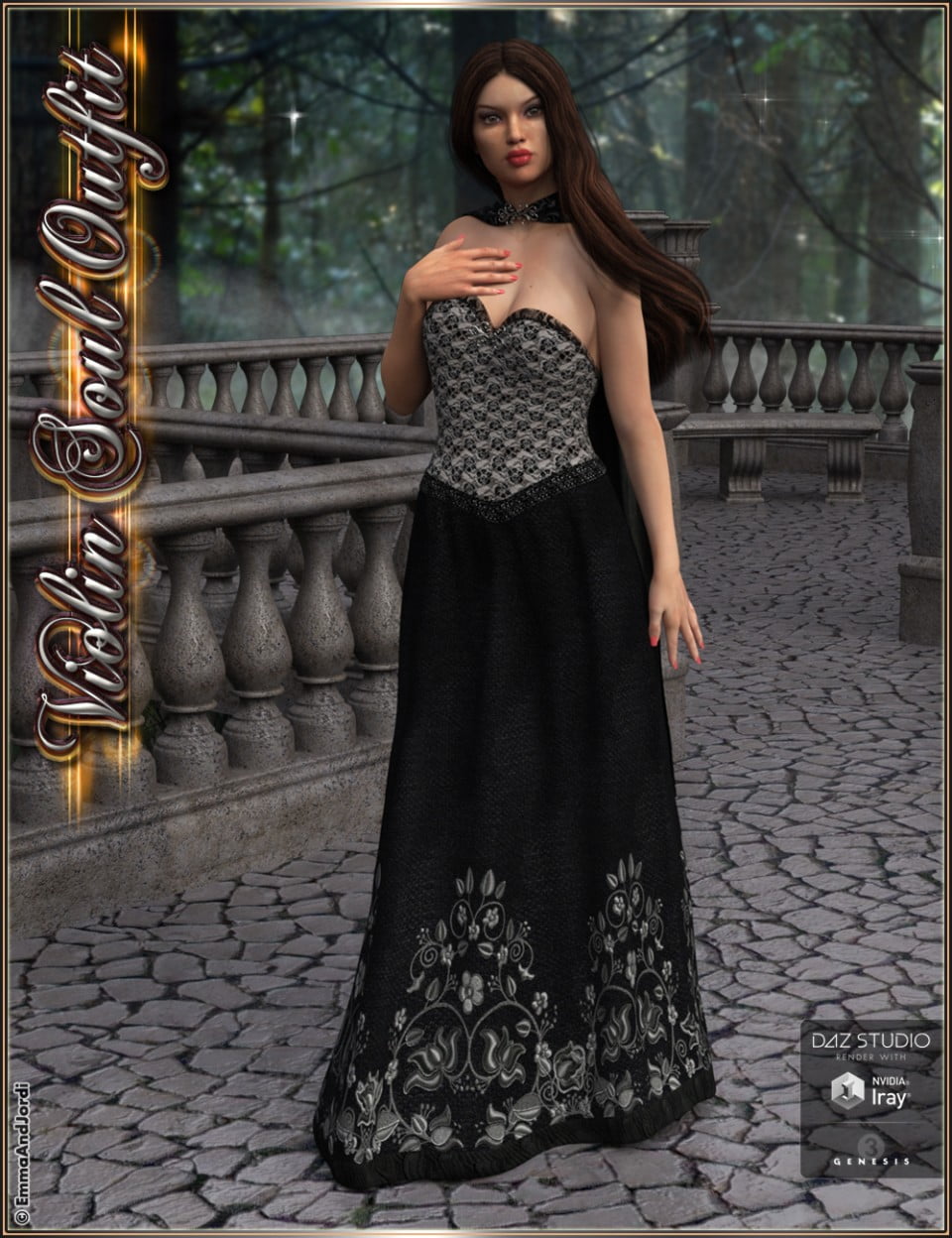 Violin Soul Outfit is a set of Dress and Cloak for Genesis 3 Female(s), with 8 beautiful material presets for the full outfit and for each of the parts of the dress (top, belt, skirt, and metals) and for the cloak and its clasp. You can also hide the top or the skirt of the dress and mix and match it with other clothing.
Iray materials are included to achieve the quality you need for the new generation of NVIDIA Iray renders, in addition to the traditional 3Delight materials.
MATERIALS FEATURES: You have 8 full material presets for all the outfit, and also 8 material presets for the dress, 8 for the cloak, and also partials to change the fabrics of the top, belt and skirt parts independently so you can make any combination you like. You also have hide options to hide the jewel of the top, the cloak's clasp, even hide all the top to use the skirt independently, or hide the skirt and use the top combined with other clothing. There are morphs to adapt the skirt or top to adjust them if needed. The metal of the jewel and clasp of each piece can be chosen between 8 different metal materials too. Create endless combinations for a lot of situations!
COMPATIBILITY FEATURES: All the pieces work with all the Genesis 3 Body Morphs, as all of them have been included when needed, which means full freedom to use any of those morphs in your creations. This product is for Genesis 3 Female(s), including Victoria 7, Bethany 7, Kalea 7, Karen 7, Mei Lin 7, Teen Josie 7, and The Girl 7.
MORPHING FEATURES: You have morphs to adjust the top or skirt of the Dress to be used independently with other clothing or alone, morphs to move the skirt with wind, the cloak too, and move the skirt and the cloak in all directions. The morphs also allow to make the cleavage wider or narrower, cover more the breasts, and make the skirt wider and deeper, or inflate it, and you can also make the cloak longer or shorter. And all the pieces include adjustment morphs in case you need them.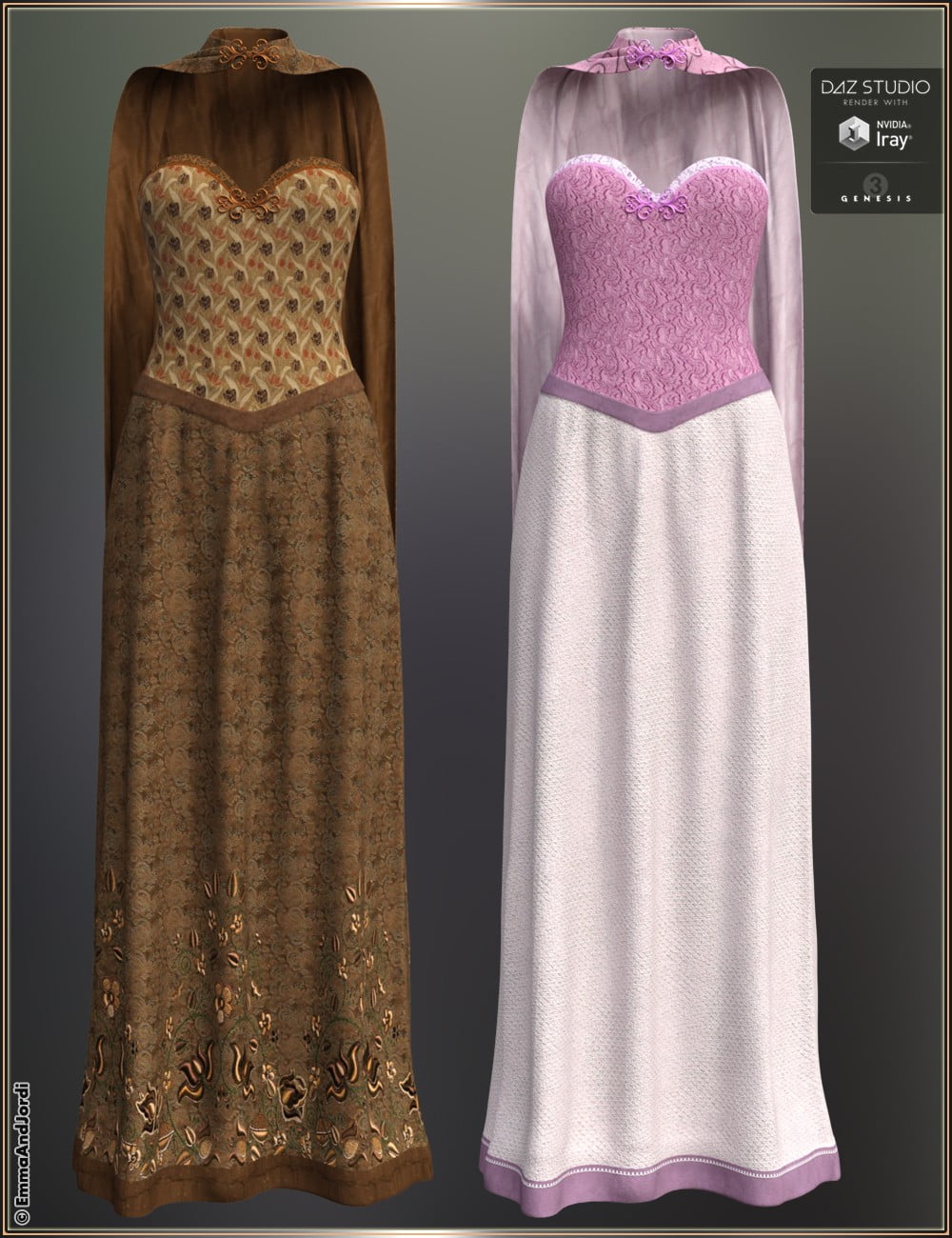 ---