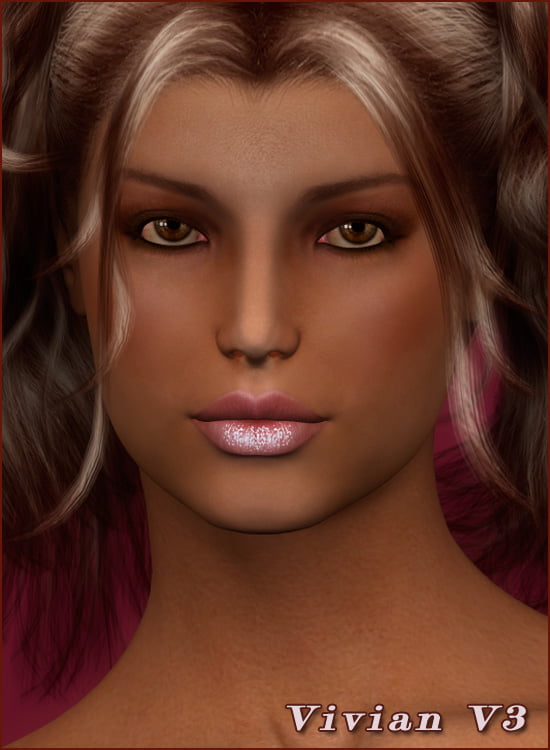 Vivian for Victoria 3 has been revived with a complete makeover.
A brand new set of incredible make ups, new facial and body features that makes her a a truly "drop dead gorgeous" girl.
In addition, a incredible set of 8 second skin texture mats with new and innovative designs that are beyond compare.
Vivian is definitely a huge deal for the money.
System Requirements:
Windows 98, 2000, ME or XP
e-Frontier Poser v4 or above
Package designed for Windows application. MAC users will need to convert to Mac format
You need to have Victoria 3 base plus Complete set of head and body morphs installed from Daz 3D in order for this package to work.
---