Vogue for Selection Boots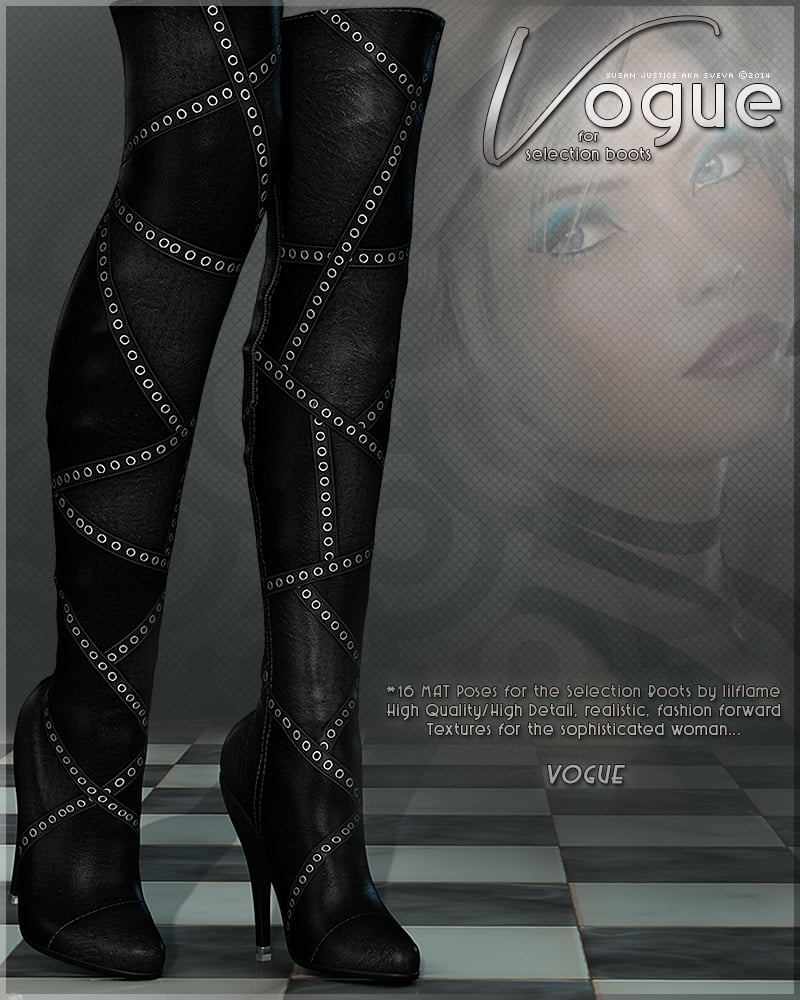 "Vogue" for Selection Boots by lilflame
Whats Included:
– 16 MAT Poses for the Boots
Features:
Vogue for Selection Boots brings you 16 stunning, high quality, high detail textures for the boots. Special attention to material/shader set ups, texture details, displacements, transparencies and more. Each texture has been tailored to fit the style and look it was created for. No two shader/material set ups are the same, each one fits the look of the fabric/material. Special details come complete with displacement maps for more realism. Each boot has its' own matching bump map, and several have transparencies.
Realistic, detailed, quality textures.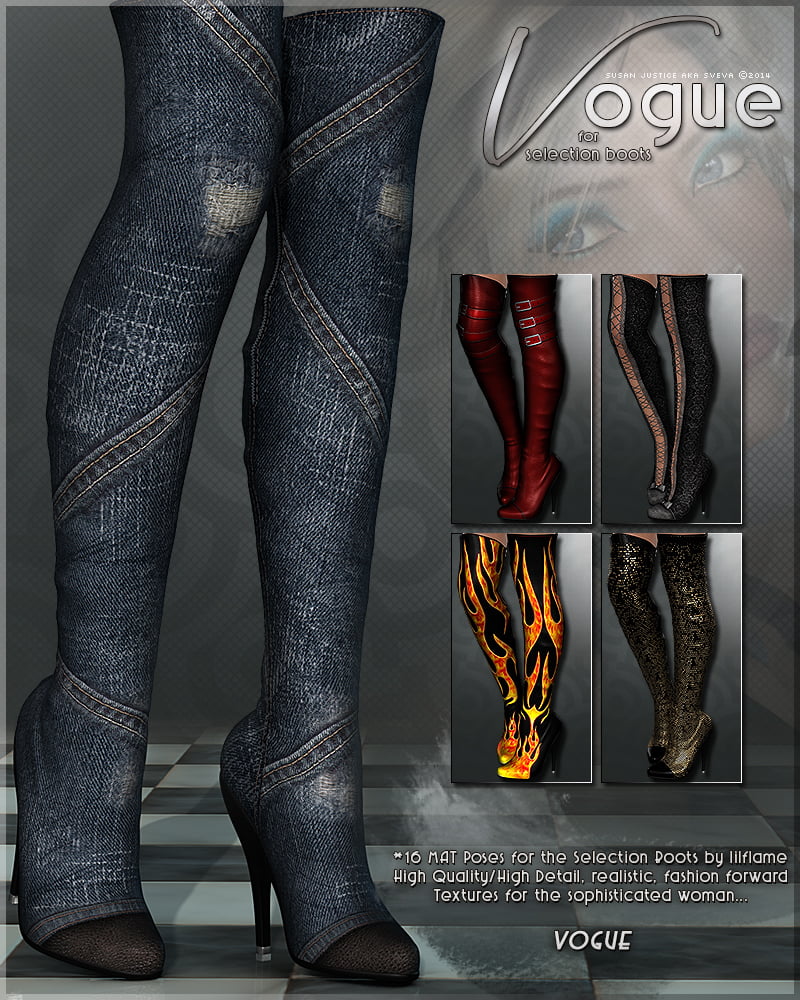 ---