Volcanic Remains – Terrain Pack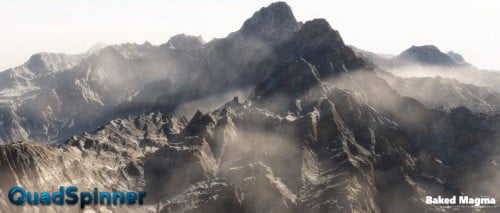 QuadSpinner products are intended to help you create your dream images and tell your stories.
Our terrains are designed for a multiplicity of scenes. Inspired by field research in India, Central America and the US, these terrains will be imbed your scenes with unparalleled realism. Especially when combined with our dramatic Atmospheres and the unique materials in the QuadSpinner Foundry, the possibilities are endless. Fuel your imagination; ignite your portfolio.
Baked Magma – Traversing this terrain would be no easy feat. You can almost feel the residual heat of the molten lava that created this desolate territory.
Mystery Lake – This dramatic crater hidden by a protective shield of high mountains will set your work apart. Possibly formed by a powerful meteor, Mystery Lake is a vortex, pulsing with cosmic energy.
No-Man?s Land – A place of exile or guarded borders, the deep lines in this unwelcoming landscape foreshadow hardship. The highest summits resemble latent volcanic cones.
Castle Crater – The elevation of this steep and imposing crater gives it a fortress-like appearance. A detached spiny, serpent-like ridge provides protection on one side. This unique terrain could even be on Mars.
Land of Legend – Soaring spikes and shallow dipping basins define this ancient volcanic topography. Explore treatments using snow, sand and rock.
4096×4096 Standard Terrains.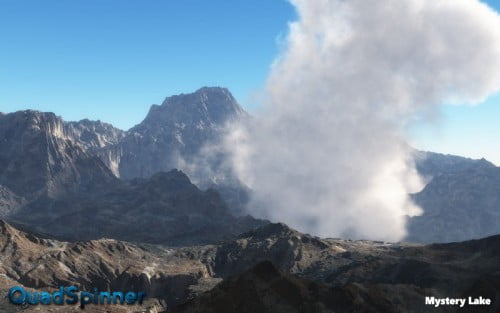 ---