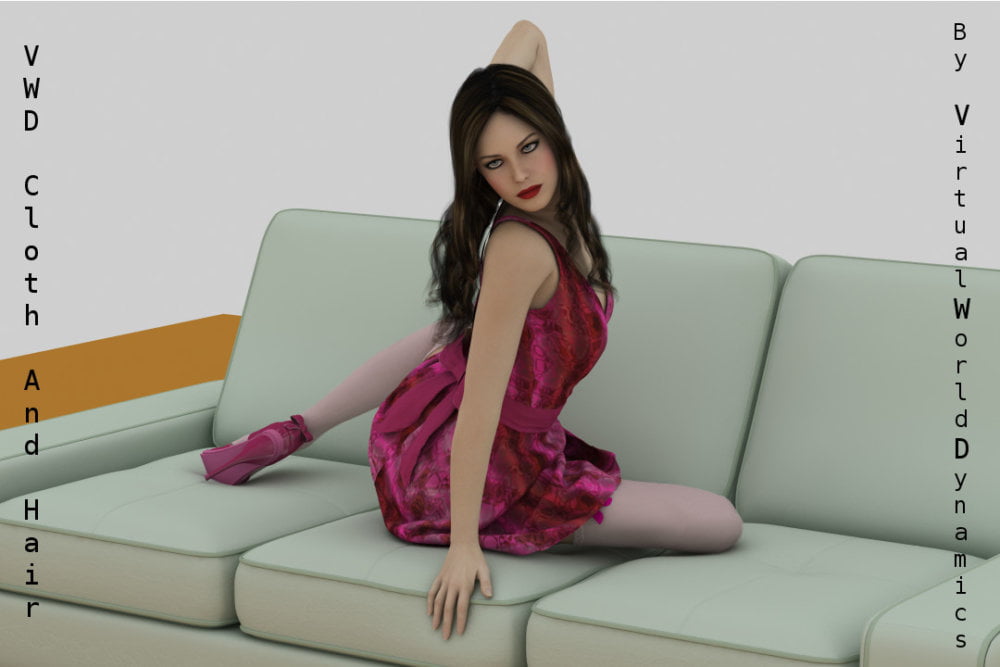 This is an update to V1.1.522.3630_206702.
The DS bridge (for those who have it) remains unchanged.
IMHO, a very powerful tool, albeit still somewhat a work in progress…
This program allows to create realistic simulations for clothes or hair.
It has been created for obtaining a great fluidity, but it can emulate every kind of materials.
This program allows you to create realistic dynamic simulations for both conforming and cloth room ready clothing and hair.
You can perfect the flow of the hair and clothing with both static and dynamic simulations. A dynamic positioning allows you to apply local corrections.
To get the results you want, you will have to watch tutorials and not be afraid to try all of the settings. This is a tool for the advanced artist.
This is a very versatile program which takes time to understand completely due to the many options and functions it provides.
My goal is not to discourage you even before the purchase of VWD, I want to warn you that you will not be able to realize complex simulations without a consequent personal work.
I strongly advise you to try the demo version that will allow you to create the same simulations than the full version. Its only limitation is the inability to export them into Poser.
This test will allow you to estimate the difficulties and your desire to overcome them.
I will bring you all the help I can. There is already a community of people who have acquired expertise in VWD and may also help you.
Some video tutorials exist in the freestuffs that provide considerable help to both novice and experienced users.
I want myself to create tutorials showing how works each simulation I will publish on Youtube. Starting with the ones already published.
The program evolves every day and bugs that are regularly corrected.
It is important to know that VWD will allow you to make relive many products that you have abandoned and to which you no longer think.
---