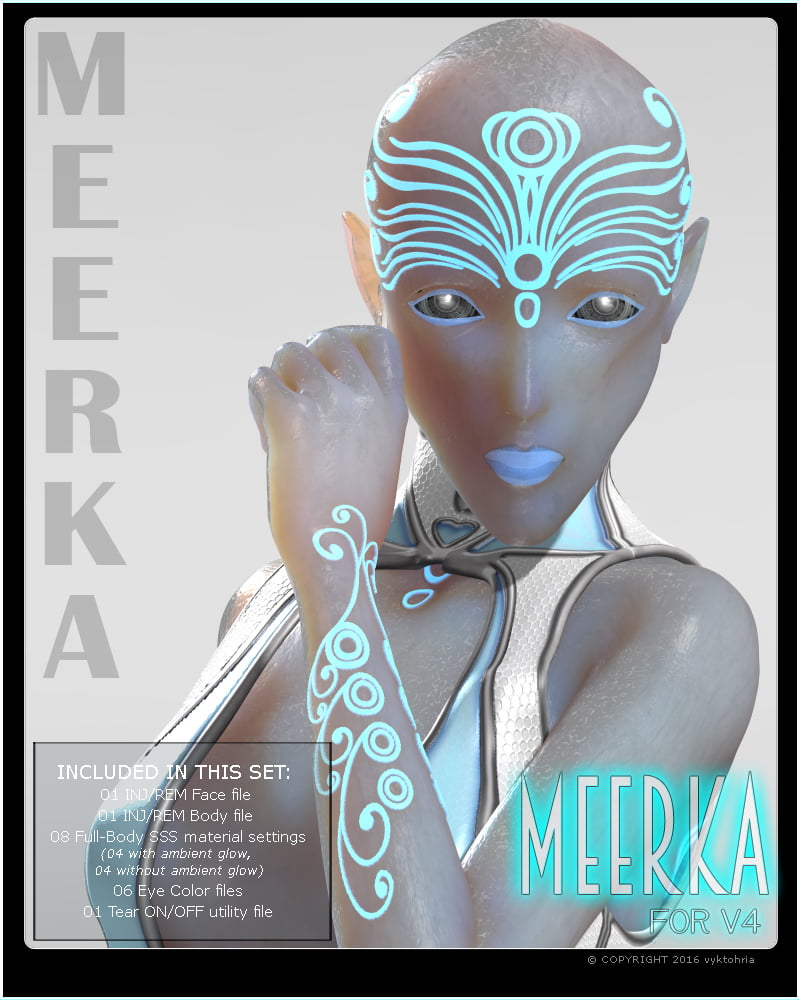 ---
VYK_Meerka
Included in this set:
01 INJ/REM Face file
01 INJ/REM Body file
08 Full-Body SSS material settings (04 with ambient glow, 04 without ambient glow)
06 Eye Color files
01 Tear ON/OFF utility file
*Poser 9 or higher SSS Shaders are included. Please be advised that this product requires Poser's subsurface scattering and does not work in software versions lower than Poser 9.
*This product is NOT Daz Studio compatible.
*No superfly shaders are included in this product.
Please see "Usage Tips or Limitations" section in product ReadMe for important product instructions.
This product requires:
Victoria 4 (http://www.daz3d.com/victoria-4-2-base)
V4 morphs++ (http://www.daz3d.com/victoria-4-2-morphs)
---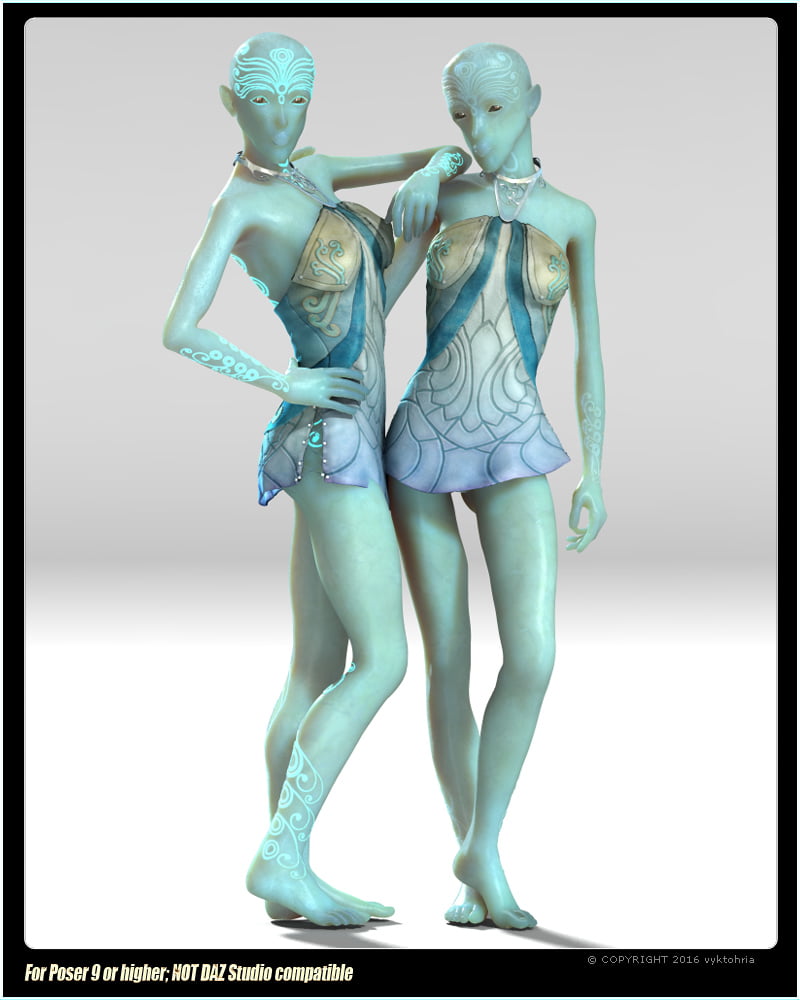 2 GRATEFUL MEMBERS
---