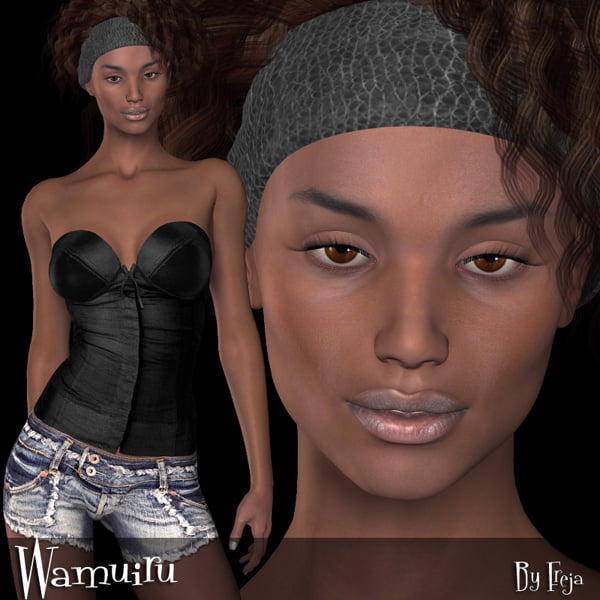 Wamuiru, her name means dark skinned beauty; she is graceful, exotic and absolutely beautiful.
The morphs included in this pack require Victoria 3 & her head-body morph pack. The textures however are compatible and will work with any unimesh based character, including Aiko.
The textures used on the Curlz hair in the promos are included in this package.
Product Requirements: Poser 5 Or Later. Victoria 3.0 + Her head & body morphs.
---