Warrior Couple And Landscape – Genesis 8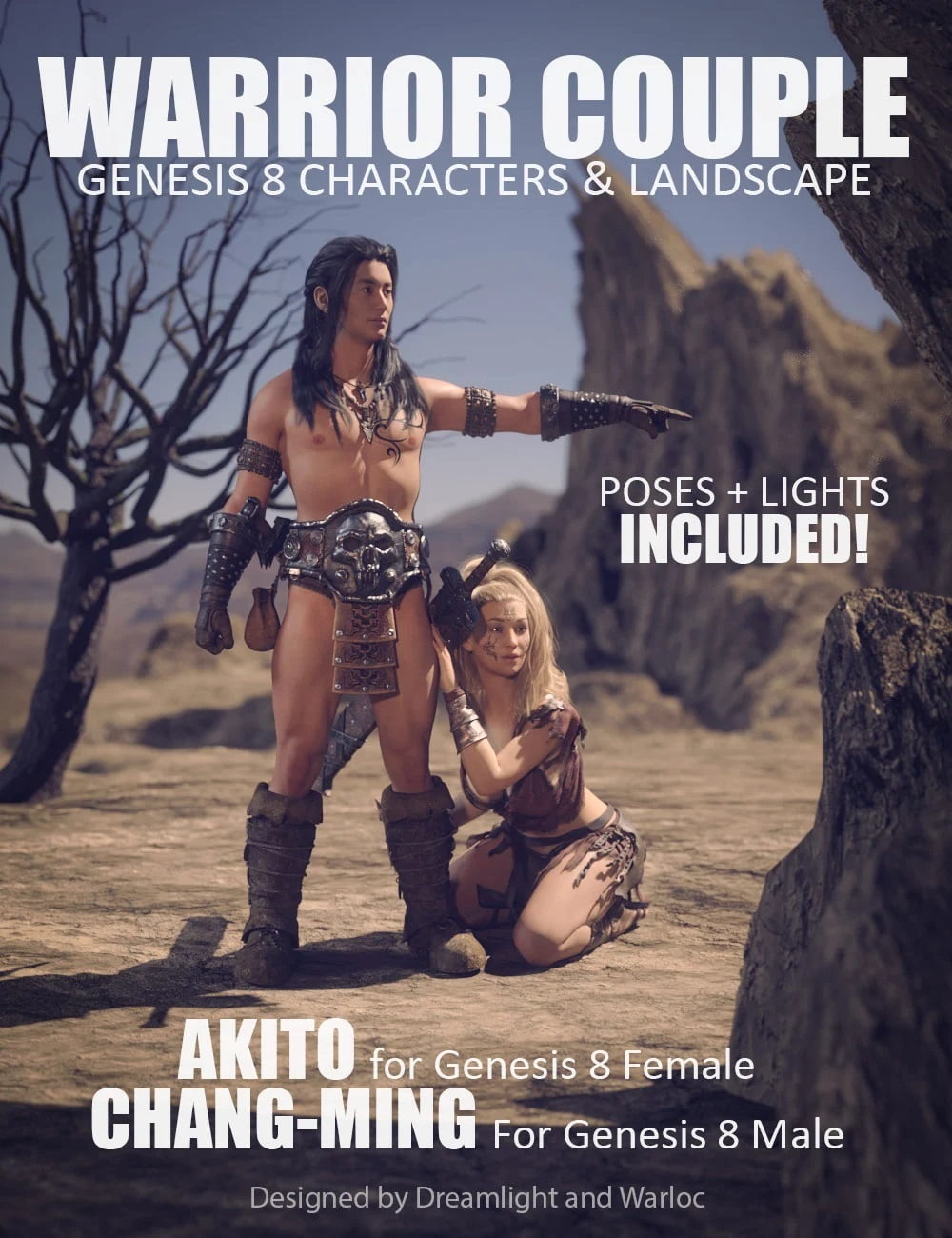 ---
Warrior Couple And Landscape – Genesis 8
Warrior Couple And Landscape gives you your own prehistoric warrior couple and arid landscape, starring Akito for Genesis 8 Female and Chang-Ming for Genesis 8 Male!
Featuring a stunning rocky landscape plus a total of 8 pose icons, camera preset, beautiful lights, this set is ready for your wild adventures "out of the box" with several included make up, eye, lash and lip options for your new favorite characters, including tattoos.
Get Warrior Couple And Landscape – Genesis 8 and set the scene for your ancient love scenes, battle, or drama today!
---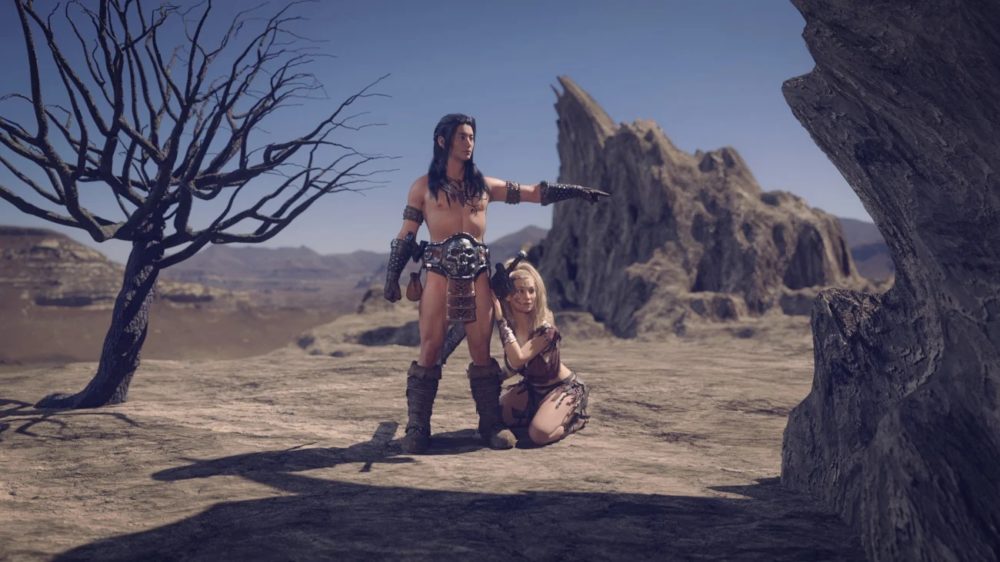 ---