Water Iris – High Res Flowering Plants
---
Water Iris – High Res Flowering Plants
Water Iris – High Res Flowering Plants will give your watery scene an elegant splash of color!
These 20 high resolution water Iris plants are perfect for close up and mid scene placement in ponds and on the edge of streams, rivers or lakes, wonderful with reeds, rushes or just lush grass, and great adding some color to any scene! These Irises work wonderfully on their own or can be used in conjunction with my Wetlands low res flowering plants bundle.
As always a little goes a long way and variations of scale and y rotation values will make one plant or clump look different with every instance! All of the plants included can have their materials swapped around with the included material presets, so if you have perfect plant and placement but don't like the color, there's no need to load and place a new plant – just swap out the materials using the presents provided.
Whether you need a subtle splash of color on the edge of a pond, an elegant plant in a formal pool, or a bank of beautiful flowers flanking a river or stream Water Iris – High Res Flowering Plants for Daz Studio is a great bundle of lovely plants to have in your Daz Studio botanical collection!
---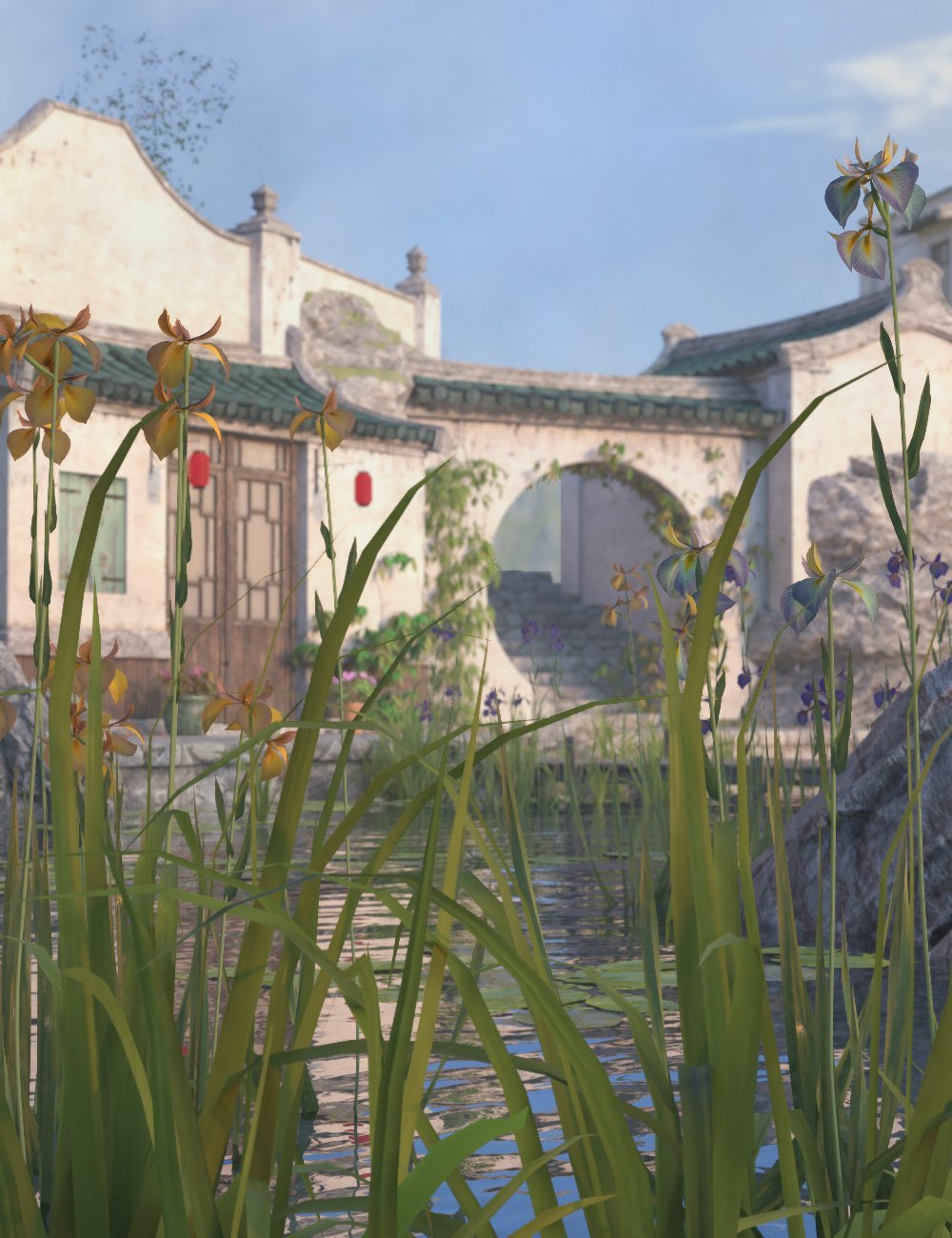 ---