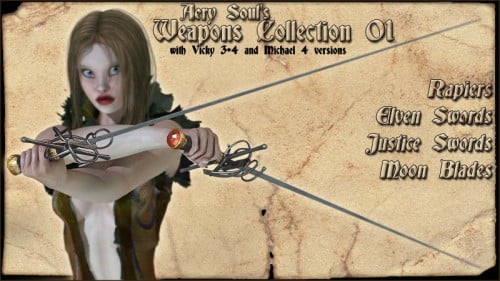 This collection includes 4 weapons pairs included in clothing packages available through our Renderosity Marketplace.
Included are 3 versions: Victoria 4, Michael 4 and Victoria 3 so you can use each weapons with all three DAZ characters.
Of course being weapons they are parented props?so they can also be used with other characters simply by moving them into place to be correctly grabbed by the model you wish to use.
All older weapons have been given a "make over" as far as materials are concerned and DAZ Studio (.ds) MATs are also included.
---