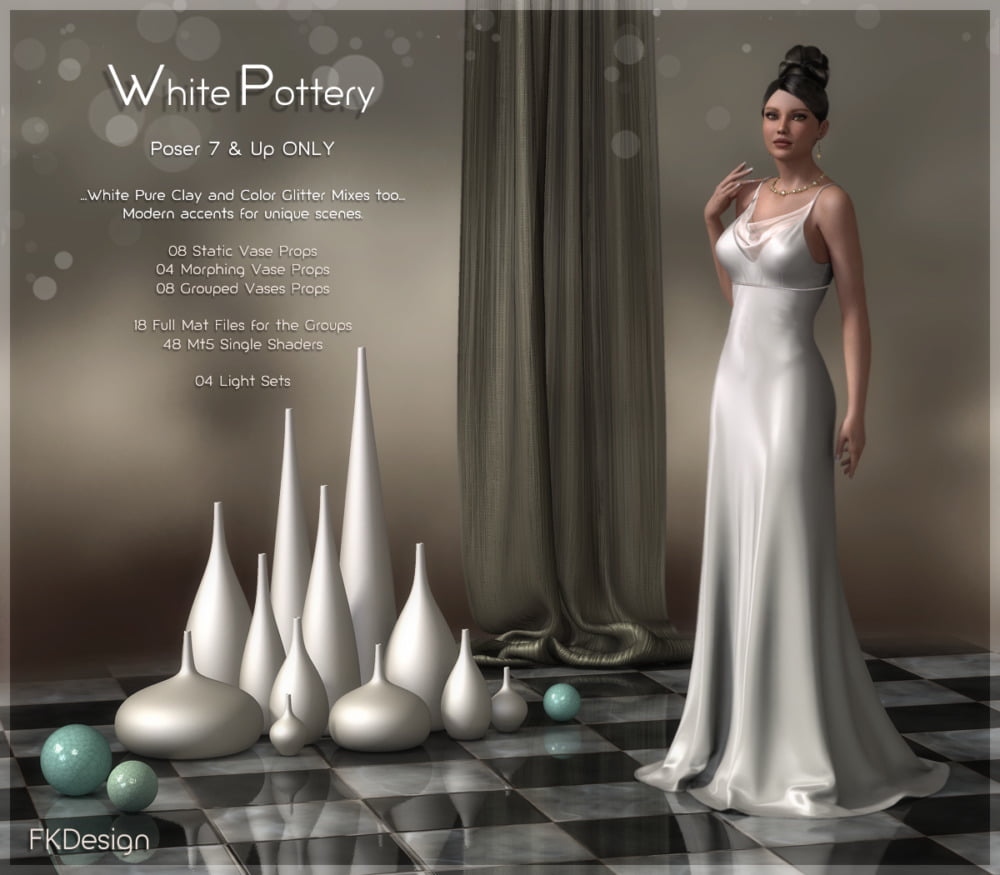 WHITE POTTERY by Fabiana FKDesign
props, materials and lights for Poser 7+
CONTENTS
*** The present Vase props were made also for Daz Studio and they are sold separately as part of the Shader Plan Classic Tile Floors Set. ***
08 Grouped Vase props
12 Individual Vase props
18Full MC6 files for the Groups
48 MT5 Single shaders for any prop
All shaders are Firefly.
o4 Light sets, the ones that were used for the Promotional Images.
INSTRUCTIONS
The "White Pottery" set is the perfect partner, modern, stylized, simple.
You can customize these vases with any existing shader, mine or not… all them are correctly mapped and have coherent uvs.
The base idea is the minimalist style, in white, with touches of color… but they can be really textured and colorized in every way you could imagine.
Each vase on the Groups has its own material zone.
For easy use are sorted many MC6 files for the full Group.
If you want to make mixes then use sorted MT5 files.
Groups do not have morphs, but you can hide material zones and replace hidden vases with the Morphing units.
Materials specially highlight the purity of white clay with glitter and fadings, as simple details of color.
---