Wild West Set 2 "Banks & Saloons"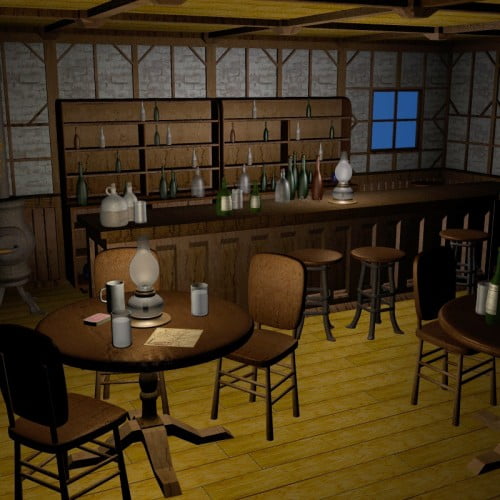 Object smoothing can cause ballooning on some of the items in this set. It is recomended that you not use it. The items herein where designed to keep the quality up and file size down. When putting this many items in a single download it is important to watch the file size to keep it under the 25 meg maximum download size. This helps keep the end cost down as it does not require a CD to be burnt and shipped. This is done by planning the polygon count very carefuly and in many cases this means drawing them one at a time. The down side is that ballooning will often occure when smoothing is turned on.
Select Glasses, Cups, Mugs and Bottles in this set have been smart proped for Victoria 3, Michael 3 and Aiko 3. If using a different character other then the 3 listed use the closest one and little if any adjusting will be needed. Michael and Victoira 1&2 should not need any adjusting to use the Michael and Victoria props.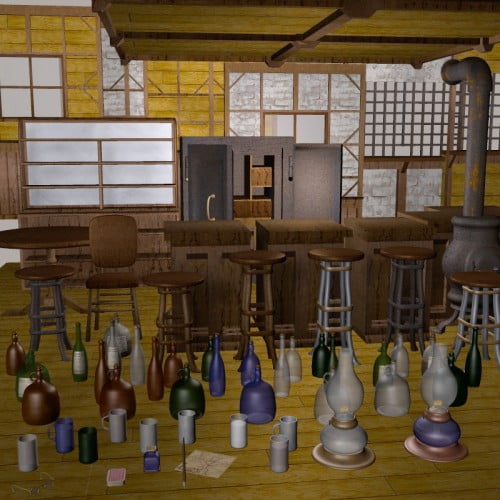 ---