Wind of Yesim Bundle for Victoria 4.2 + Bonus (62 Camera)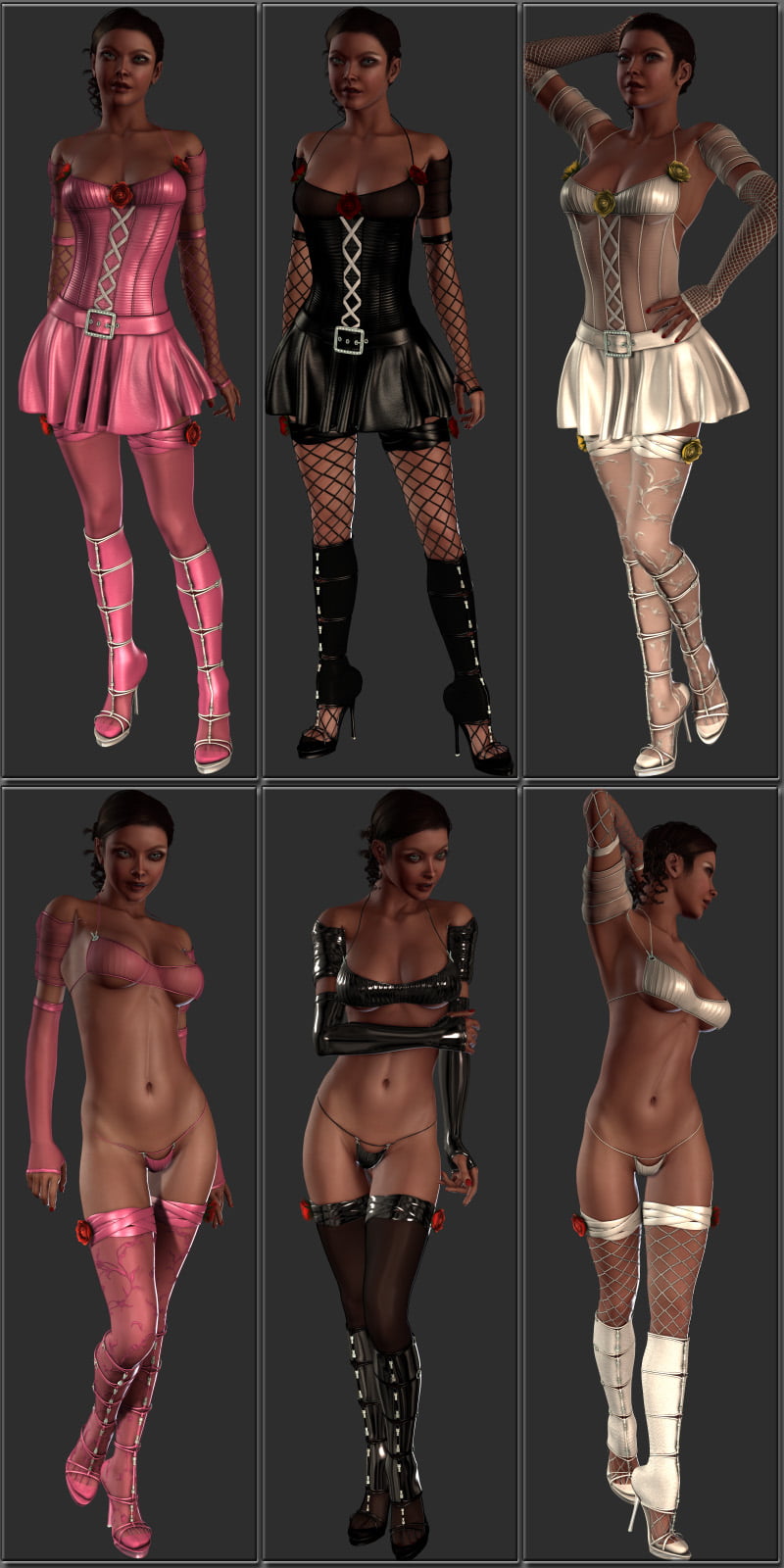 High detailed conforming figures are included in the package. Details are cretaed by using polygons for maximum realistic view. Bump maps are used only for reflections and surface features. Most of the victoria 4.2 morphs are included for the clothing items. Also Muscle poses are supported as usual. You don't need to use any magnet poses. These magnets are created and automatically used in the Figure structures. So here is one of the most realistic clothing set for Victoria.
1. 16 Clothing figures with full texture map sets.
2. 62 new camera as BONUS..
3. Special Action morphs. (Check renders below for samples)
4. Over 250 mat poses for different surface maps.
5. Python program for changing colors.
Product Requirements: Poser 6, 7 or above used with DAZ3D Victoria 4 (Tested with P7 on PC),( Python program compatible with PC only, MAC version requires changes.). Figures are DAZ Studio Compatible (Materials requires to be changed)
---