Wings of Despair for DAZ Studio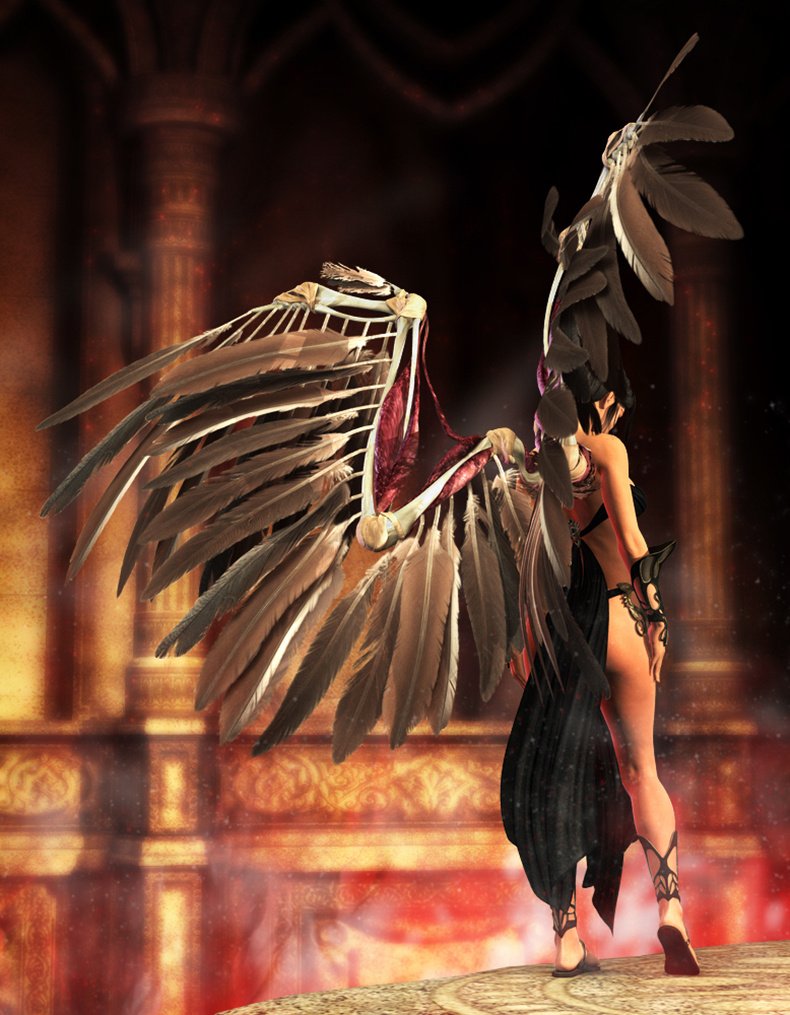 Be it a fallen angel or a necromantic relic – these wings are the perfect accessory for your themed renders!
Modelled and inspired by anatomic references of bird wings, these skeletal limbs come with fitting muscles and straggly feathers to complete a morbid look.
To complete the ensemble, you also get a set of wing stumps for a slightly more fearsome and dramatic look. Prop feather bases for both the skeletal wings and wing stumps complete this product. All of these items come together with two full texture sets.
The feathers were created from scans of real bird feathers (but fear not, for no living or dead bird has been harmed for the creation of these textures 🙂 ).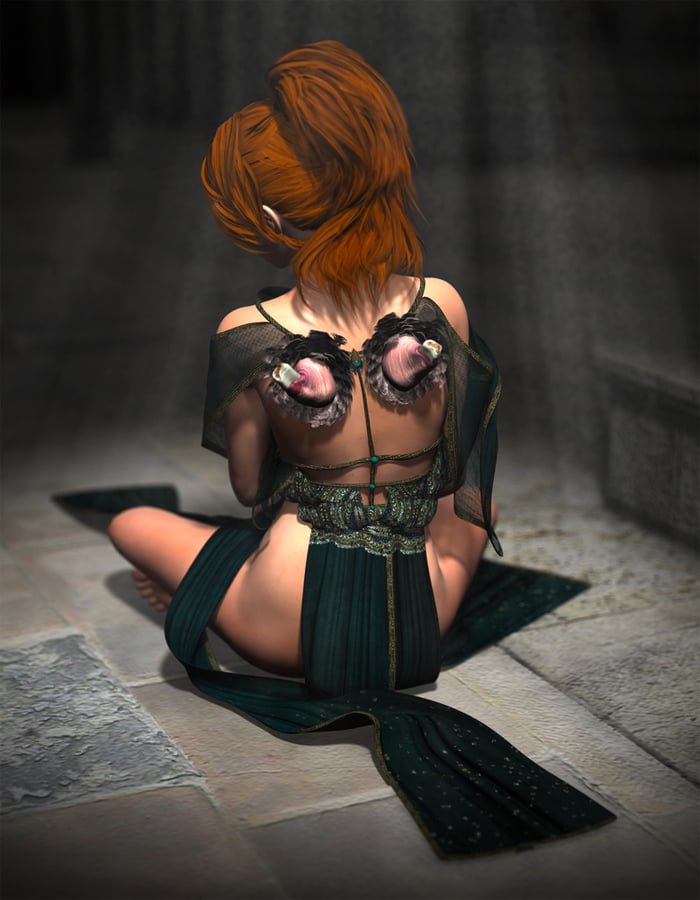 ---