Winterblack Sanctuary Fallen
Winterblack Sanctuary Fallen us a texture add-on which transforms the original set into something aged and abandoned.
In addition to the new textures, there are 20 new ivy sections which can be loaded into the scene to add variety and detail. These can also be used with the original set if you wish. There are also scene files included as used in the promo imagery.
Poser and DAZ Studio versions are included, with the DAZ Studio version featuring both 3Delight and Iray support. Complete scene files as used in the promo imagery have also been included. At least a 4gb graphics card is highly recommended for Iray use. Use with other configurations with reduced RAM may be achieved by optimizing the preload scenes provided.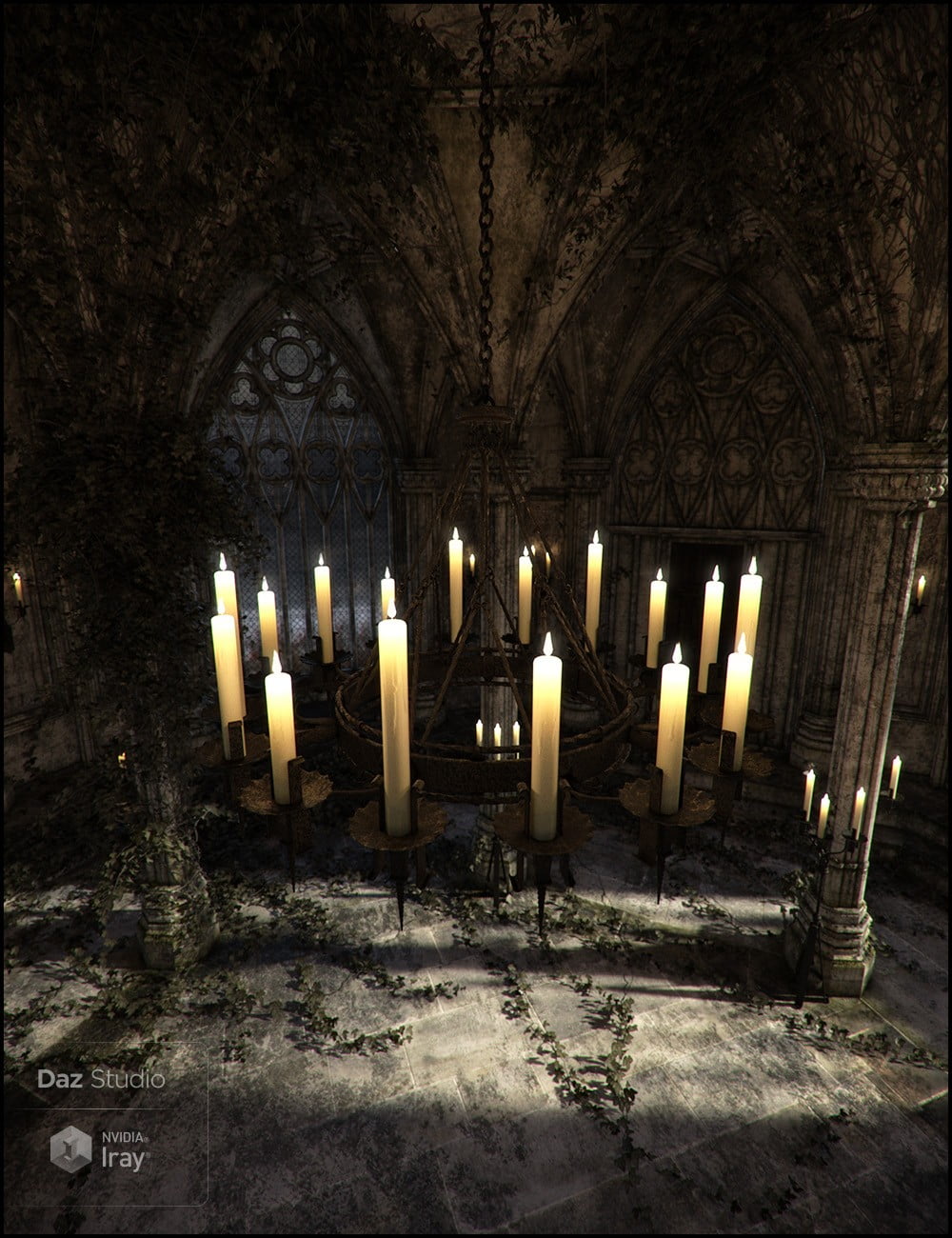 ---