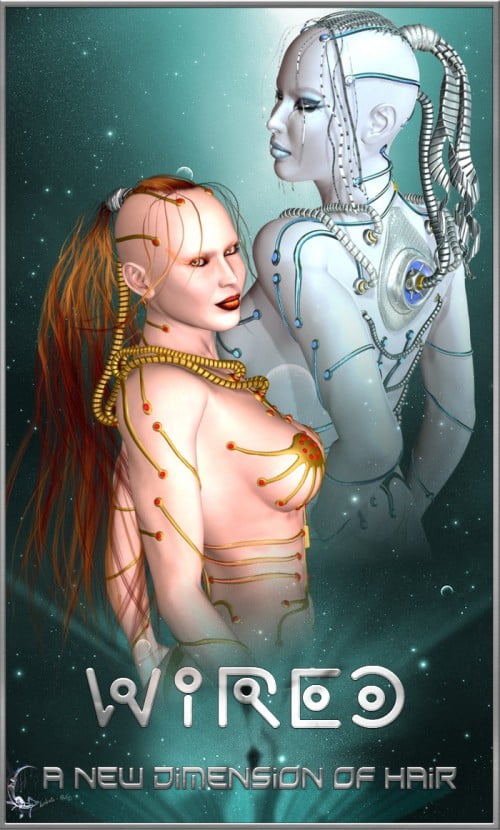 Conquer the distance. Travel into distant galaxies and discover the nearly and remote planets. But do not forget it, for the good reputation, this is very important the suitable hair-do.
Make your style unique and fascinate the individuals of the different alien races, including your own.
This hair was intended to use with WiredClothes by SixthSense (RDNA), but you may use with any of your sci-fi character with sci-fi or metal MAT poses, or any of your real character with real hair textures.
---