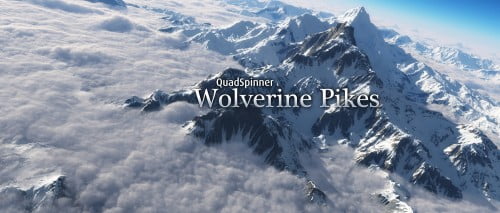 QuadSpinner brings you the territory where epic tales are born, where man's will to succeed rises beyond the harsh conditions he faces. Wolverine Pikes foreshadows danger, a frigid scape where only the most skilled and determined survive.
Wolverine Pikes features:
Integration of 2 different hand-sculpted terrains – one with flow map and the other a fractal distribution map
Uniquely specialized cloud layer that is both dense and transparent
High altitude cumulus
Early morning atmosphere
Unconventional composition and camera angle
Pre-animated clouds! You don't even need to animate camera with this soft yet dramatic detail.
Platform for multiple story opportunities, for example – an opening shot to a long camera run that drops below the cloud line to reveal another world
This arctic scene was inspired by aerial views of the Cascade Range in the US Pacific Northwest.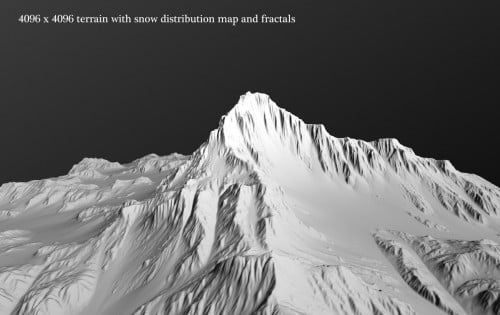 ---