Woman – Strapless Bra Set

Seduction is an art. Woman is all about that!
Included:
• 46 Textures including maps
• 16 MAT Poses for the bra
• 15 MAT Poses for the panty
• P6+ Materials
Required: Strapless Bra Set by 3D-Age
†This pack has not been tested in DS.†
Rendered in Poser Pro 2010
No touch-ups.
All Styles are shown in the promotional images above.
† Figures, props, Characters, hair and poses are not included.†
Thank you for your interest in my products.
Promo credits:
• P3D Linn by P3Design
• Lira & Lua Updo by 3Dream
• Moira,Feliciana,Marja,Nerissa & Stefania Hair by 3Dream & Mairy
• Poses by Danie
• Lights by Fabiana
Related Produc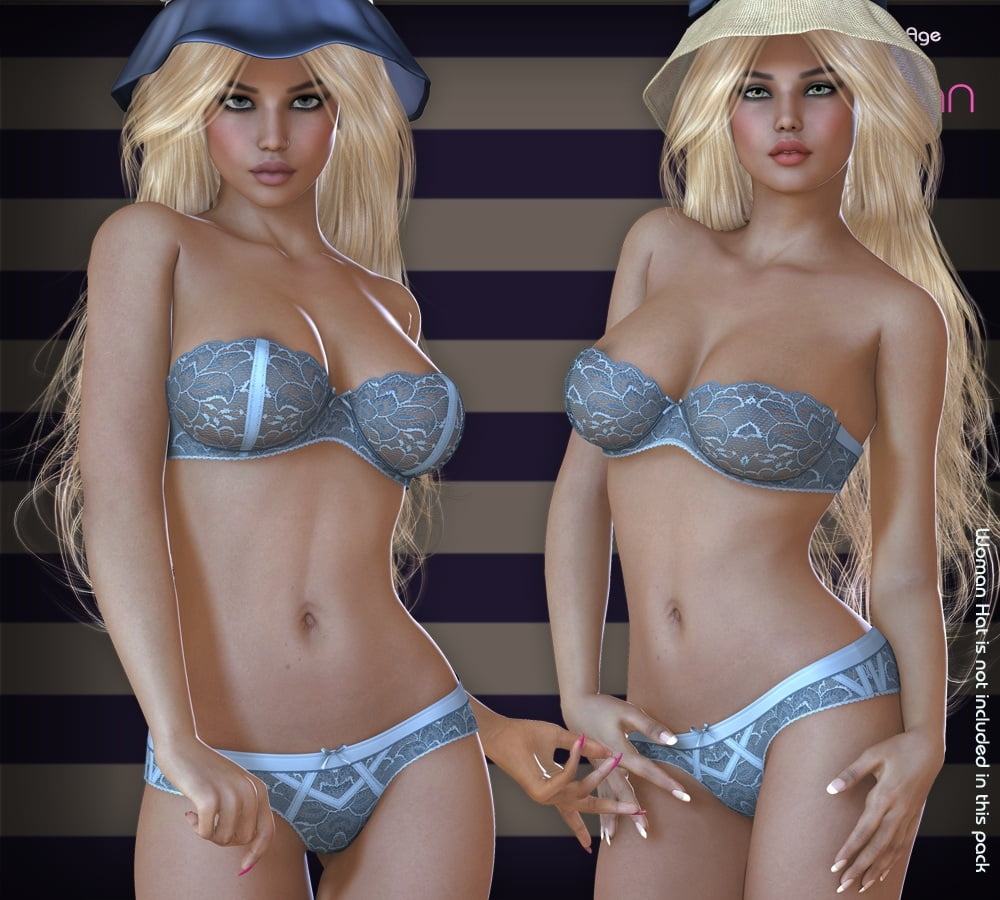 ---