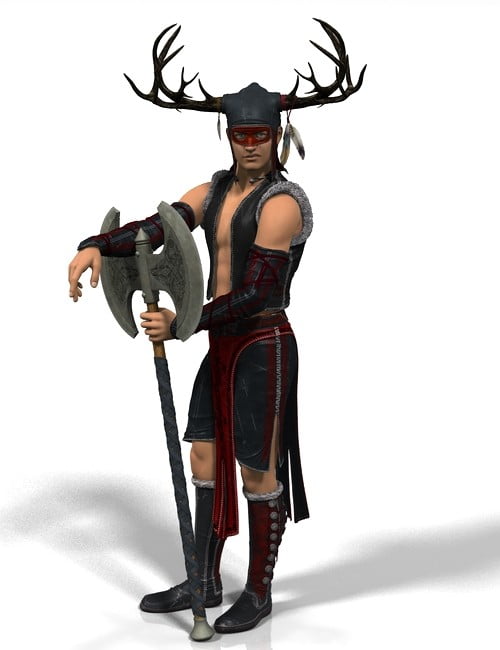 They speak of a warrior living in seclusion who only shows himself to battle those who dare to disturb the peace of the woodlands.
This pose set provides a wonderful opportunity to expand the use of M4.
A variety of expressions or emotions have been provided. Character modification, custom and scaling channels have not been included in the face files to avoid effecting your morphed faces.
The Hand files only effect the grip of the fingers and thumb, not the hand rotation or morphs. The resulting hand grips can be mixed and matched for your additional favorite weapons such as axes, knives, daggers, spears, clubs, claws or bare hands and fists. They can be used in right hand, left hand, both or none.

---