Word Tattoo for Genesis 3 and 8 Female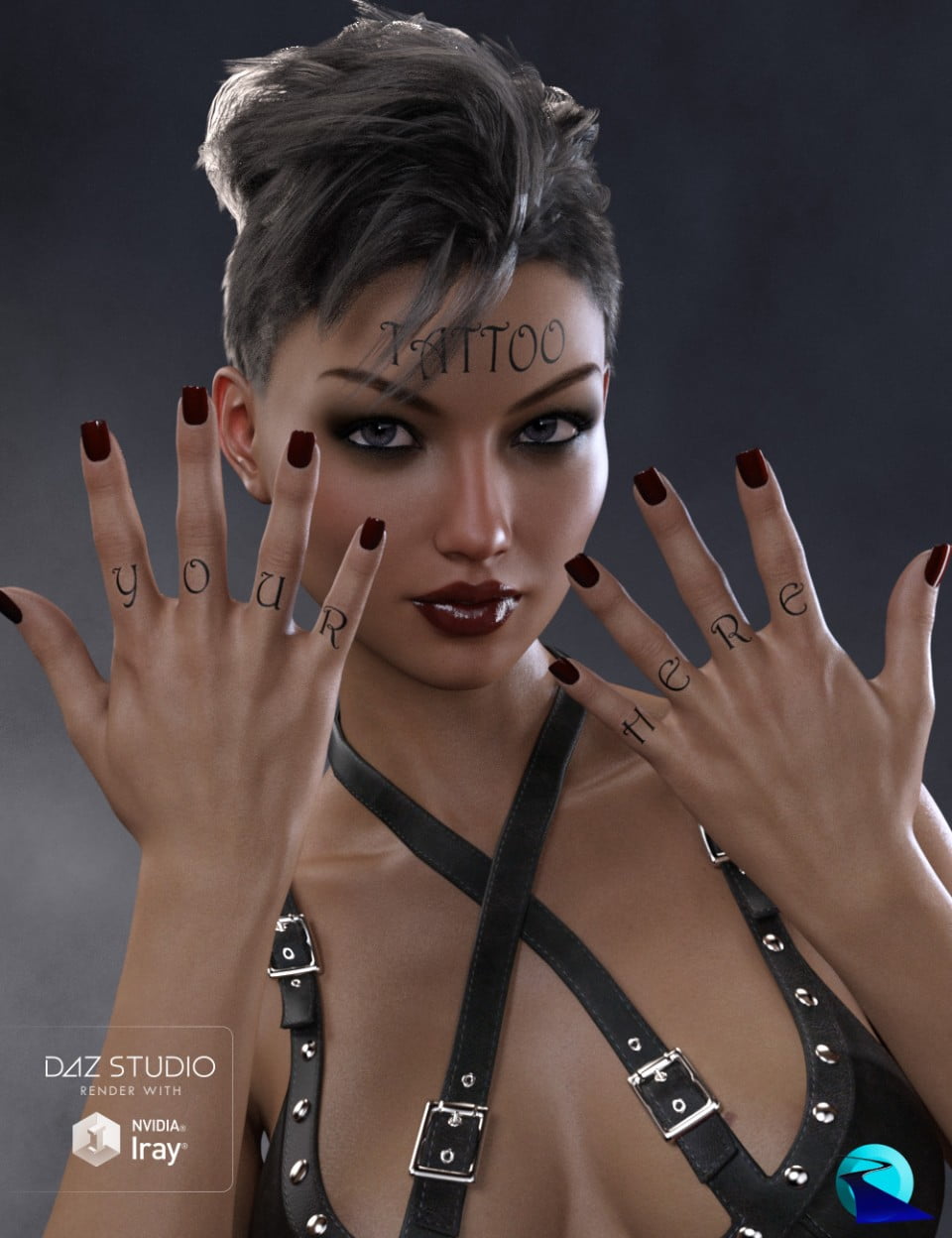 Word Tattoo allows you to quickly create custom Word Tattoos for your Genesis 3 Female and Genesis 8 Female characters! Type in your tattoo message, set a few options, and Word Tattoo automatically creates a layered image and applies it to the correct Iray or 3Delight materials and color channels! Word Tattoo is extremely customizable allowing you to specify the location and orientation, font and font styles, opacity and crispness of your tattoos.
For Finger Tattoos (or fingernails or toes), Word Tattoo automatically aligns the text so that each character is placed on a separate finger in the correct location and orientation.
Word Tattoo does not support wrapping your tattoos around the textures so you must avoid the edges of the materials in order to see the complete word tattoo.
Compatible with Assembly Line Pose Automation Kit by RiverSoft Art. However, only single line word tattoos can be created in an Assembly Line.
For Iray and 3Delight
For Windows Only
1 DSON Core Installer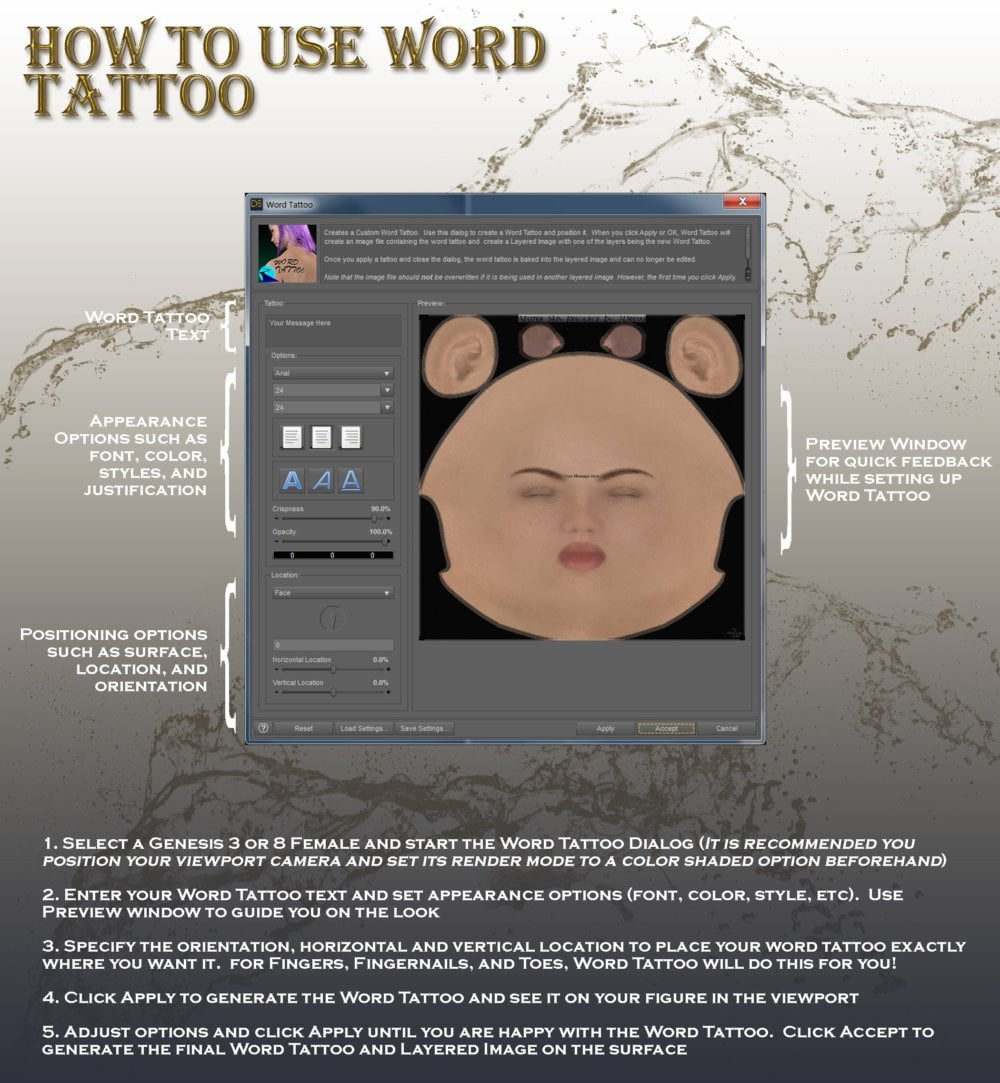 ---