World Matters, Distant Terrains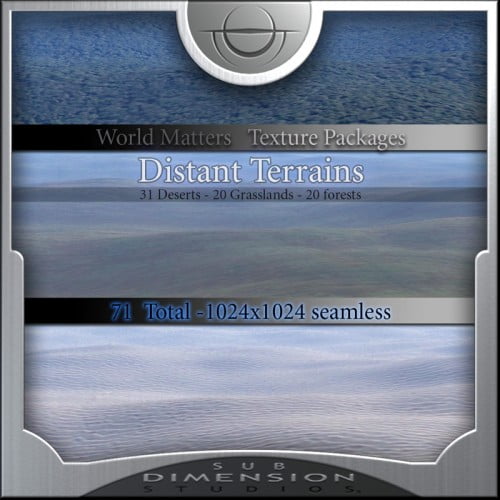 Requirements: Any 2D or 3D software application. World Matters, Distant Terrains is a highly resourceful collection of 71 unique terrain texture mapping images featuring 31 Deserts, 20 Grasslands and 20 Forests. These images were derived from satelite imagery of different landscapes around the Earth then edited and processed to original seamless texture mapping images. The terrains maps provide vast coverage Perfect for distant terrains, video game exteriors and general purpose visualization.
Instructions: Simply Place texture files into the directory of your choice for use anytime.
71?Distant Terrain?Texture by Subdimension Studios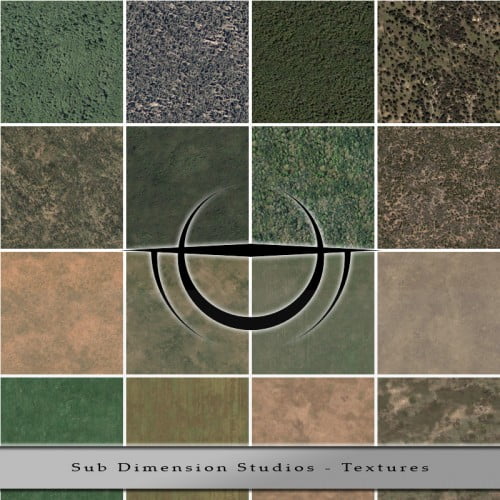 ---