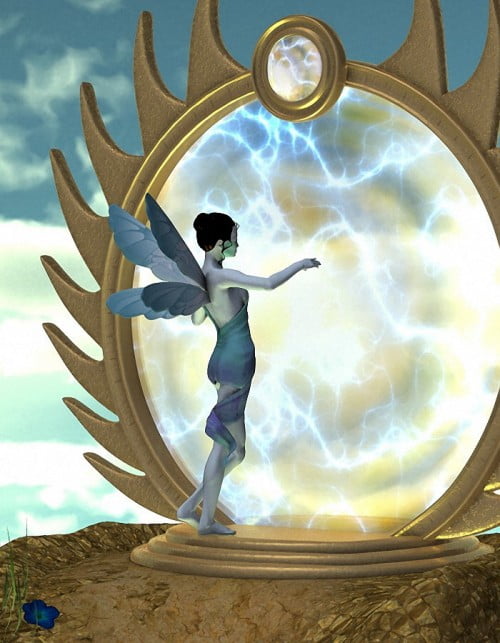 What lies beyond the Gate of Zephyr? What worlds can we envision? Create new lands and worlds for your favorite characters to rule and inhabit. In this texture add-on package for Gate of Zephyr you can choose from a molten lava land, a darker, grassy plain and a rocky, golden vista. You be the master of all.
Features:
This product features three full textures, nine partial textures and flower and grass 'off' poses for the Gate of Zephyr product by Lyoness and PandyGirl at RuntimeDNA.
Mix and match partial textures to create your own portal designs.
Product Includes:
This product includes:
Poser .mc6 material files
Poser .pz2 pose files
Daz Studio .dsa files
Two textures are created with hi-resolution jpgs
One texture is created with procedural material nodes
?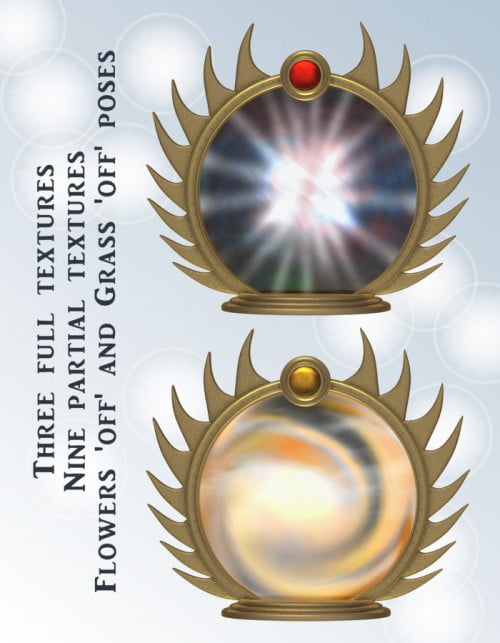 ---