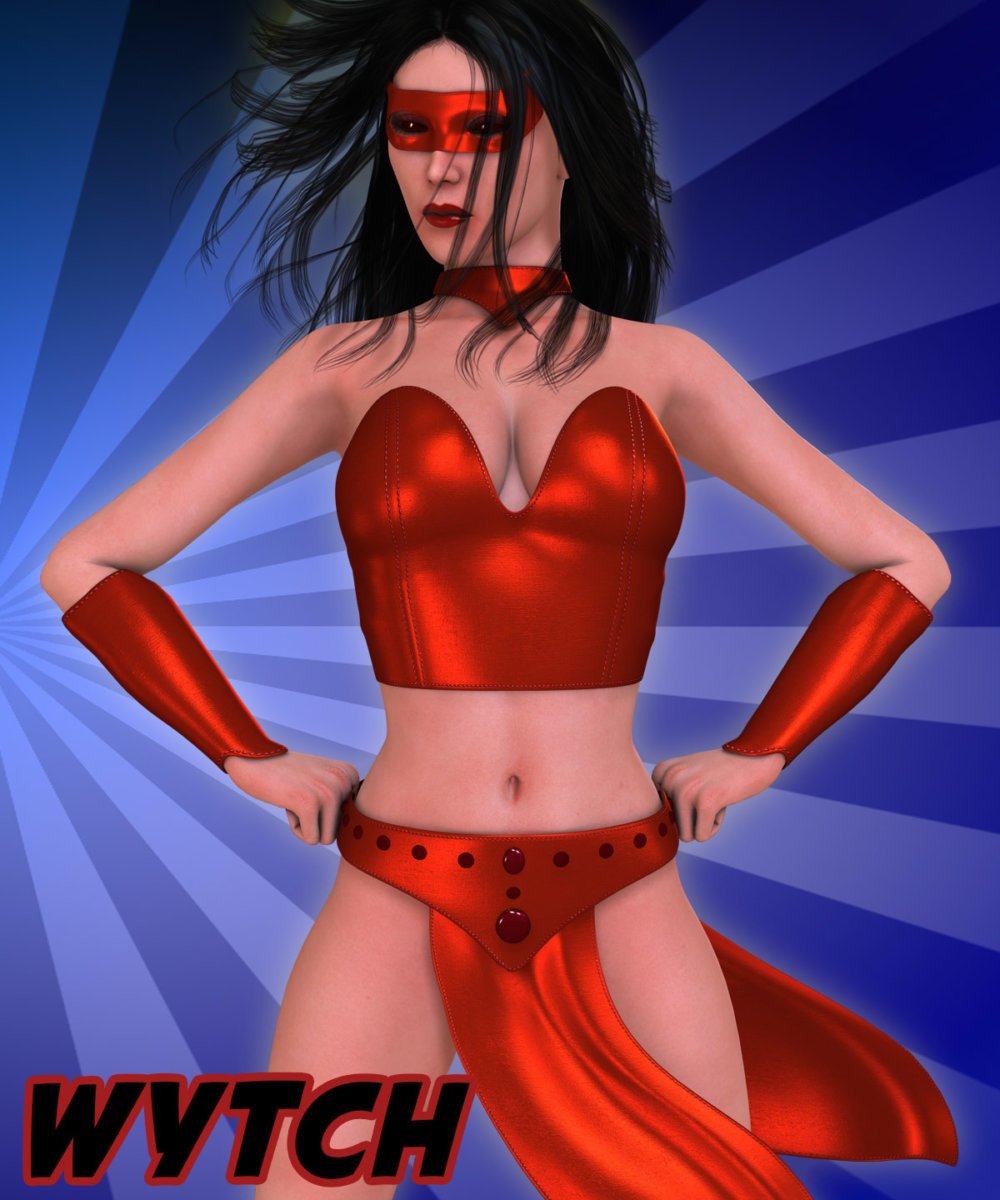 Description
Editorial
Promo Credits
Gallery
More Items
Free Stuff
Reviews (0)
Bring our your inner hero or villain with this super sexy costume for V4.
Wytch includes:
1 Superconforming Skirt for V4
1 Superconforming Pair of Boots for V4
1 Superconforming Corset for V4
1 Superconforming Collar for V4
1 Superconforming Bracers for V4
1 Mask Prop for V4
3 Complete Texture Sets
Bump/displacement and Transparency maps
Reflection Maps
Mat Poses:
3 Mat Poses for the Skirt
3 Mat Poses for the Boots
3 Mat Poses for the Corset
3 Mat Poses for the Collar
3 Mat Poses for the Bracers
3 Mat Poses for the Mask
1 Hide Feet/Show Feet Utility Pose for use with more extreme poses where pokethrough may occur.
Please see readme for helpful usage tips and tricks to get the most out of your new outfit!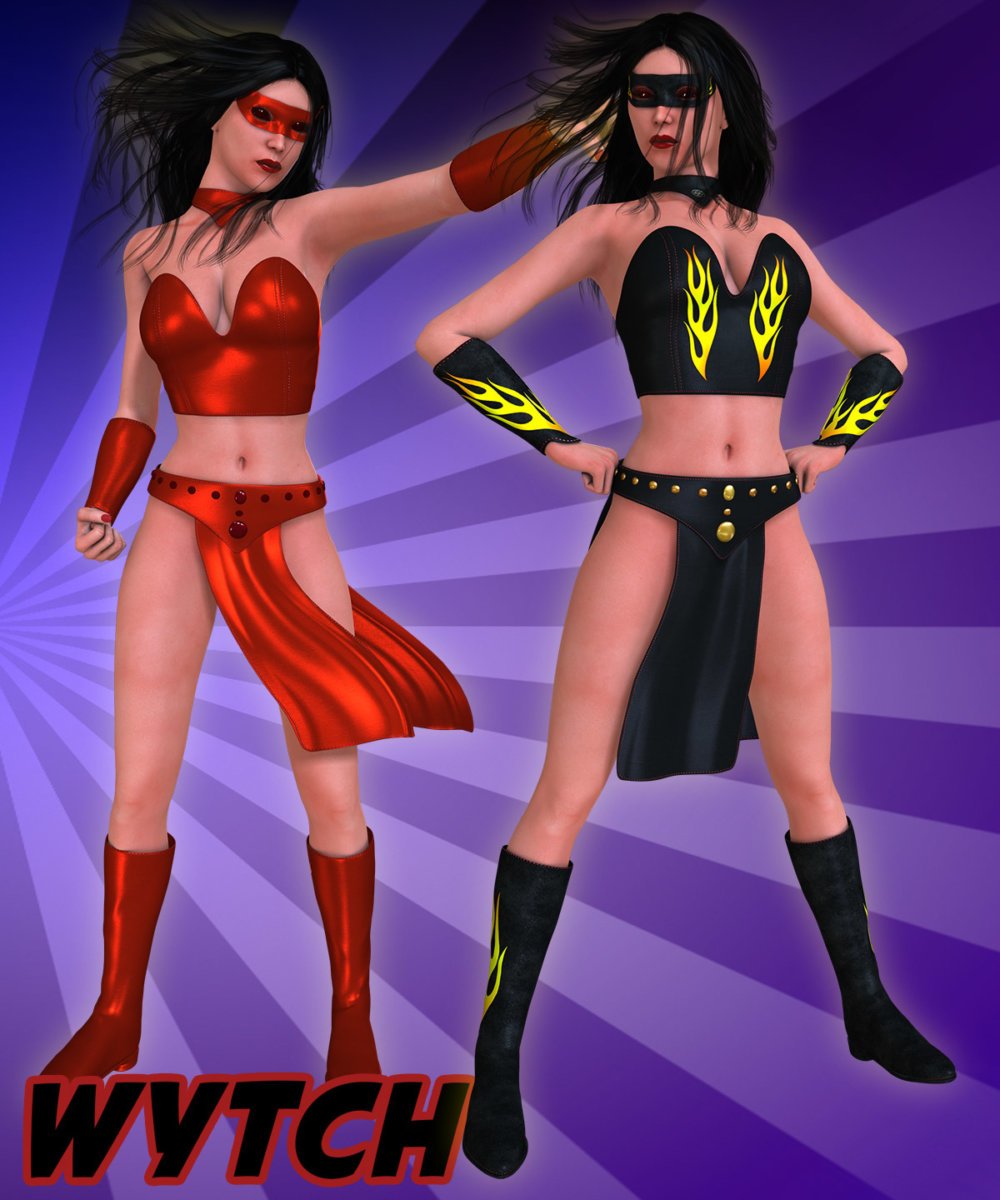 ---