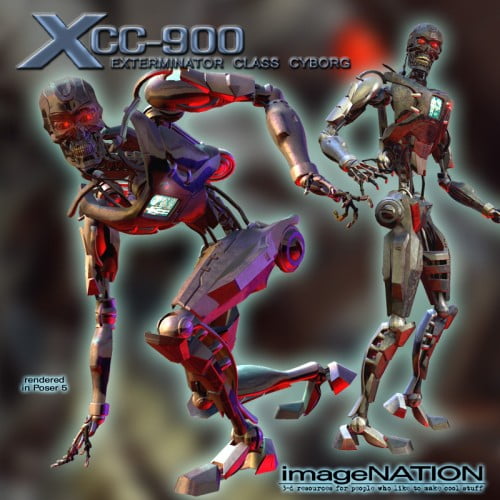 The ImageNation XCC-900 Cyborg is a complete original character, fully rigged and complete with facial morphs and 8 custom poses.
The figure is painstakingly modeled using?hundreds of split edges, which allow for a true hard-beveled look,and textured with high-res, original color, specular and bump maps, all allowing for very closeup rendering. Seperate smart-prop glow objects allow for eerie eye and chest light glows.
Exceptional rigging allows for realistic robotic movements, with careful delineations between hard and soft joints. IK equipped arms and legs allow for easy posing. Facial morphs include open jaw, eye-wire squint, cranium compartment open, along with fully poseable eyes.
BONUS:?XCC-900 Cyborg Skins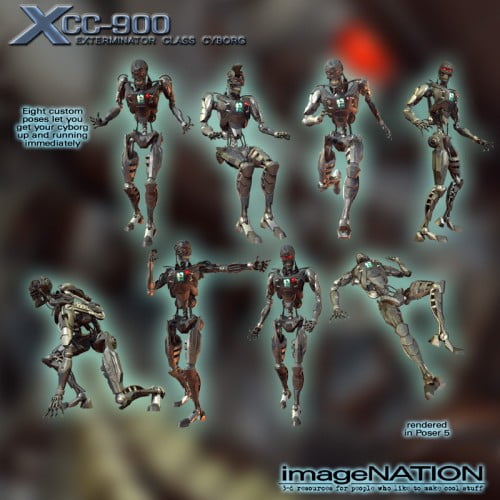 ---