Y3DJLL SexyEdge ClubNights V4/A4/G4/Elite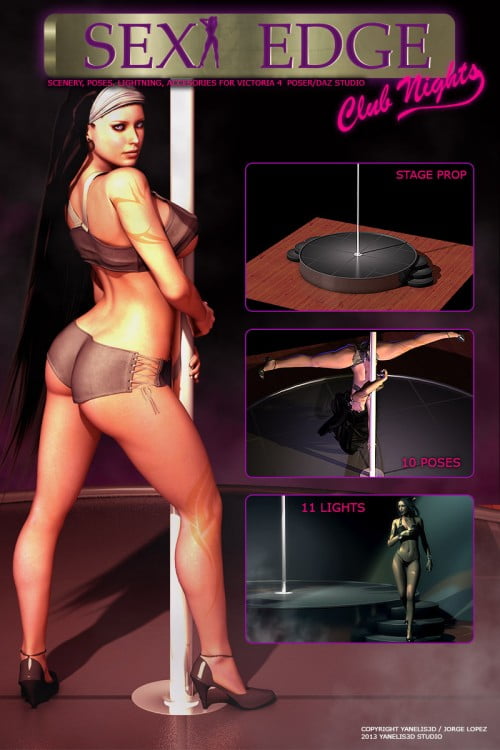 Sexy Edge presents: Club Nights; where Victoria takes her sensuality to the edge on stage! She can show off her skills and flexibility. She can also be as sexy and provocative, all is in your imagination.
Includes:
*Night Club Stage —
Fully textured and Poser/DS Material configured. Textures are 4096×4096 with the highest quality including a specular, bump, color map. Materials are configured with Reflective Raytracing both in Poser and Daz Studio.
*10 Poses —
With their mirrored versions with a total of 20 poses.
You may have to make adjustments if you use custom characters or The Girl 4.
The poses were created with the default Victoria 4 shape.
*11 Lights —
A combination of fully iluminated stage, night club-like spot lights, textured lights with spots configured with Raytraced Shadows. The lightd are not fully compatible in Daz Studio, since they were configured in Poser.
*SuperConforming BreastStars —
The breast-stars are compatible with: Breasts Up, Breasts Size, Breasts Natural, Breasts Large, Breasts Implant, Breasts Droop, Breasts Diameter, Breasts Cleavage, Breasts In, Voluptuous, utopian, Thin, The Girl, Fitness, Body Builder, Amazon, Aiko.
*5 Color textures for the Breasts Stars —
For both Poser and Daz Studio
*UV Templates —
Allowing to create your own textures.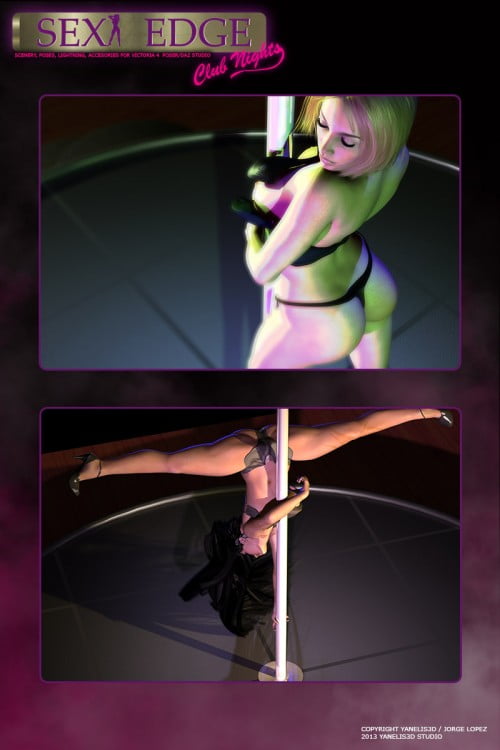 ---