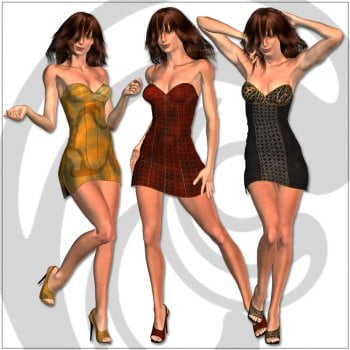 With this set you'll get a Mini Dress with 5 textures and a pair of High Heel Sandals also with?5 textures. Matposes for easy use are included in thes set.
Features:
– Conforming dress (obj, cr2, rsr and png)
– Smart propped sandals (obj, pp2, rsr and png for two seperate shoes)
– 5 dress textures (2000 x 2000)
– 5 shoe textures (1024 x 1024)
– 2 reflection maps (512 x 512)
– 1 Feet pose
– 5 Matposes for the dresses
– 5 Matposes for the shoes
All morphs in the dress were saved as Full-Body-Morphs.
So just click on the "body" of the dress and you'll have access to all morphs.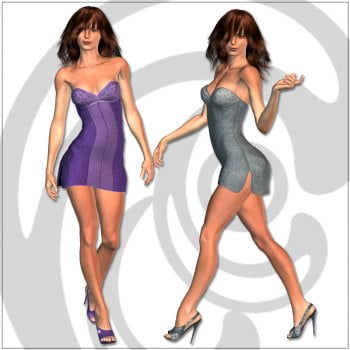 ---