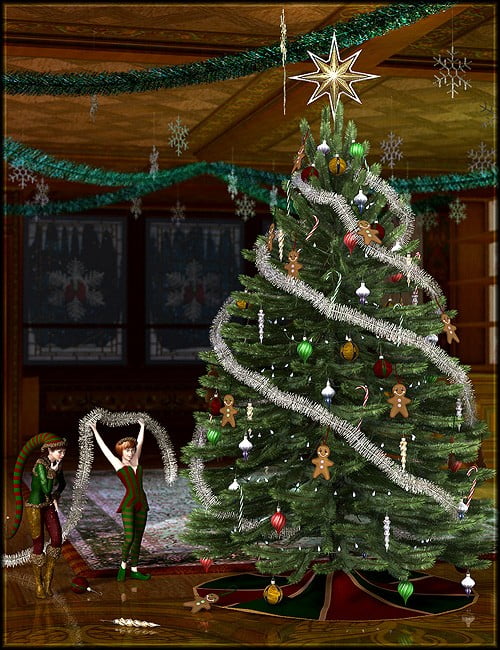 Bring in the holidays with this majestic Yuletide tree wrapped in festive garlands and lights and covered, from head to toe, in gingerbread men, candy canes and bright, shiny ornaments.
Hang your garlands on bannisters and mantles with Easy-Pose options and decorate your manor to match your tree with those adorable ornament props fit to give any child, 1 to 90, a Merry Christmas dream come true.
Special holiday wishes to Will Dupr? and Dave Sala for their generous help on this project.
---